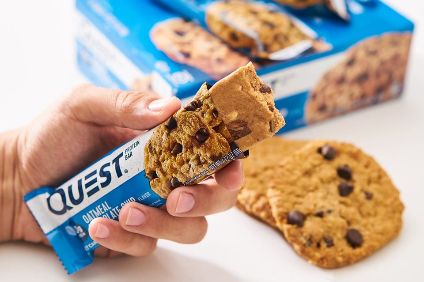 The Simply Good Foods Co. has withdrawn its financial guidance after Covid-19 caused swings in retail demand for the US-based firm's assortment of nutrition bars, salty snacks and confectionery.
Reporting results for the second quarter, with sales up more than 83% to US$227m, the company said today (6 April) it witnessed "volatile foot traffic" in March, with the month beginning strongly but then tailing off in the latter half.
President and chief executive Joseph Scalzo put the volatility down to the "unpredictable nature of current consumer purchasing behaviour" amid restrictions on people's movements linked to coronavirus as countries around the world struggle to contain its spread. "The severity and duration of the Covid-19 pandemic is uncertain and will likely continue during the second half of our fiscal year," Scalzo said. "Therefore, given the rapidly evolving situation and the uncertainty related to potential effects of the Covid-19 outbreak, we believe it is prudent to withdraw our previously communicated fiscal 2020 outlook."
Based in Denver, Colorado, Simply Good Foods is geared toward the health snacking category. Last August, the Nasdaq-listed business acquired peer Quest Nutrition, and in January adjusted its financial outlook to reflect the incorporation of the new firm.
It said then that it expected full-year net sales in the region of $850-870m and adjusted EBITDA of $154-158m.
In the second quarter to 29 February, EBITDA climbed 81.7% to $41.7m, mainly as a result of the Quest deal, the company said today. But net income declined to $10.7m from $12.7m a year earlier.
Scalzo continued: "We continue to believe that health and wellness is important to consumers and the nutritional profiles of our products satisfy many of their snacking and meal replacement needs. There are many long-term growth opportunities that exist within our business and the high-growth, under penetrated nutritional snacking category."