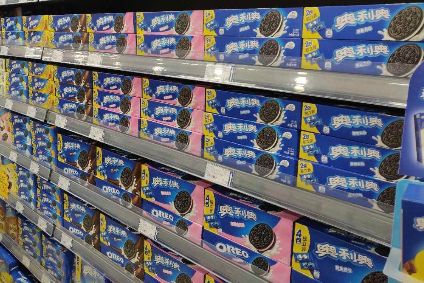 Mondelez International has been asked by Beijing to keep two of its plants shut beyond the usual period of closures over Chinese New Year due to the coronavirus outbreak.
The Cadbury and Oreo owner has four plants in China, where businesses are normally closed over Chinese New Year. However, Mondelez has been requested by the Chinese government to keep a pair of the sites closed for a longer period.
"We have four factories in China. Two of our factories, they are in a region where we normally would have started up our factories again. The local government has asked to keep our factories closed for another ten days, in order to not have too much of a risk with the infection," Mondelez chairman and CEO Dirk Van de Put told analysts yesterday on a call to discuss the US snacks giant's 2019 financial results.
"We also have voluntarily put some travel restrictions to our own people to travel less within China and also for our global people to travel less to China. Overall, I would like to point out that we do believe that this could have a short-term impact, but long-term we continue to be very convinced for the outlook of the Chinese market for us," Van de Put said.
Mondelez generates around US$1bn in net revenue a year in China, around 4.5% of the company's annual revenues. Van de Put said Mondelez had a "very strong 2019" in China but cautioned the coronavirus outbreak would have an impact on the company's sales in the country in the first quarter of this year.
"We do believe there will be an impact on our Q1 revenue, but it's really too early to quantify for us at this point. We are monitoring the situation closely," he said. "The outbreak has come during Chinese New Year, which is a time of high consumption. Our sell-in was in line with expectations, was quite good. We now have to see in the coming weeks what has happened with the sell-out during Chinese New Year."
Earlier this week, another major US food manufacturer with operations in China, the spices and seasonings supplier McCormick & Co., issued an update on its business in the country. McCormick has a plant in Wuhan, the city in central China where the coronavirus was first identified.
"We've got three plants in China," McCormick chairman, president and CEO Lawrence Kurzius said. "One is in Shanghai, one in Guangzhou and one in Wuhan. Right now, all of them are closed. It's the Chinese New Year holiday. They closed in the normal course of business actually before all the government restrictions were put in place. This was a very orderly, plant-full shutdown for their regular holiday season. Normally, there's about a ten-day shutdown period for the Chinese New Year.
"If everything was normal, they'd have reopened for business on February 3. That's actually the date that the government has put out for most of the country to reopen operations.
"The city of Shanghai has put in a special restriction, saying that companies can't reopen until February 10. But other than that, there's really no new news for us. And so far, it's not a business interruption. I think it really remains to be seen how far this goes."