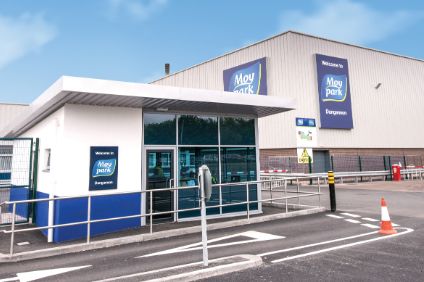 Moy Park, the UK-based meat processor owned by US poultry giant Pilgrim's Pride, is seeking "hundreds" of temporary workers to help it meet additional demand resulting from the coronavirus outbreak.
Many UK supermarkets have seen pressure on meat supplies in recent days – especially chicken – with worried shoppers buying up stock in fear of future shortages.
Craigavon, Northern Ireland-based Moy Park, which also has facilities in the UK, said: "Following a marked increase in grocery retail and subsequent demand for poultry produce due to Covid-19, Moy Park has listed hundreds of temporary job opportunities at its sites across Northern Ireland and GB."
The company is looking for people across a range of roles in its agriculture and production operations.
Moy Park said many of these positions could be particularly suitable to those from within the hospitality industry due to an existing awareness and familiarity with food hygiene and safety regulations, as well as other transferrable skills.
The hospitality industry is under pressure as UK Prime Minister Boris Johnson has advised people not to go to pubs and restaurants.
Moy Park HR and performance director Kirsty Wilkins said: "There has been a noticeable increase in grocery sales as people practice social distancing and self-isolate. This has resulted in a heightened demand for chicken produce, and with it, opportunities in the sector to meet this demand."
She added: "This increase in grocery retail comes at a time when there has been a fall in demand across our sister sectors of hospitality and tourism as people's socialising and travel plans are curtailed. We hope the pressure being faced across these industries is short term, and, in the meantime, we are keen to help anyone looking for a job through these new opportunities."