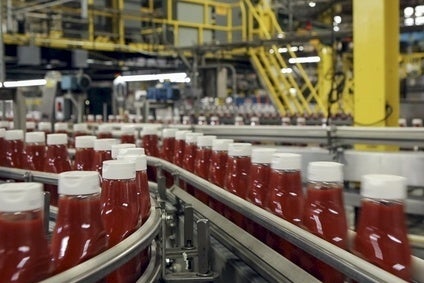 Deep cost cuts lifted Heinz's 2014 profits in the first full year under the ownership of private equity investors Berkshire Hathaway and 3G capital despite lower sales in the period.
In a filing on Friday (13 March), the company said net income leaped to US$357.1m in 2014, compared to $18m in 2013. In the year-ago period Heinz's bottom line was hit by one-time restructuring costs.
The company has cut more than 7,400 jobs since its 2013 acquisition by the private equity groups. Cost cutting lifted group operating margin, the company said.
Speaking during a conference call to discuss the result, Paulo Basilio commented: "Adjusted EBITDA increased by nearly 35%, reflecting higher gross margin and lower SG&A costs across each of our five operating segments. This was primarily driven by efficiencies from our productivity initiatives and strong ZBB cost control."
Sales at the US condiments giant were however lower year-on-year. Revenue totalled$10.9bn last year, down 4.6% from $11.4bn, when the top line benefited from an extra week of trading. Sales volumes were down 5.3%.
Basilio explained: "This was due to US frozen nutritional meals category softness and meals and snacks share losses, due in part to mid-year customer service disruptions from our US systems implementation, along with reduced trade promotions in US foodservice, raw material and packaging supply constraints in Venezuela, and global product rationalization of lower margin items."