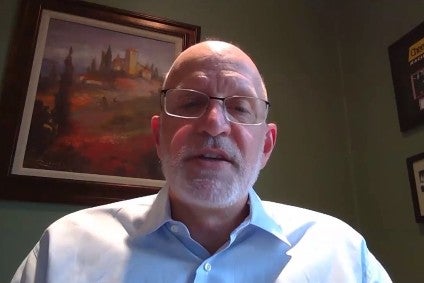 Cost inflation shows few signs of abating, with US food major General Mills now raising its forecast and anticipating higher expenses through the first half of next year.
After reporting first-quarter organic sales growth of 2% through to 29 August, CEO Jeff Harmening said the Old El Paso's cost inflation will likely hit 7-8% over the course of the company's fiscal year, up from a previous estimate of 7%.
He added inflation will "continue through the balance of our fiscal year, which is to say the first half of calendar 2022, that much is clear".
Citing factors such as the ongoing labour shortage, supply and demand imbalances, restraints in transport and volatile weather, Harmening described the combination as the "new normal" facing the Old El Paso Mexican brand owner and other food manufacturers alike.
The CEO was asked during a follow-on earnings Q&A session yesterday (22 September) as to whether an industry-wide 'mini capex surge' is the way to go to address the supply issues and labour constraints to 'deliver consistent results'.
Harmening responded: "Capital may be one area, in some places automation maybe an area, but I would also tell you that the coordination among your supply chain and your marketing functions and your sales functions, that's as important as adding capital expenditures or automation or things like that. And so I do believe that the challenges that we see right now, I think they are the new normal for the foreseeable future."
Rising costs were a consistent theme addressed in his prepared remarks, with Harmening stressing that in North America alone the inflation basket has "reached its highest point in recent history, and we're seeing significant inflationary pressures across our international markets as well".
He added: "The current operating environment is as dynamic as we've experienced in at least the last decade, resulting in significant input-cost inflation, labour shortages and challenges servicing the business. In the face of these challenges, we've stepped up our agility and responsiveness to ensure our customers and consumers can access the food they need, while taking action to manage costs and protect our margins.
"I would suggest that the challenges we have with labour and labour inflation are going to persist for quite some time. We have not really seen them abate significantly to this point."
In terms of M&A, Harmening suggested further acquisitions and divestitures are on the cards as part of the company's portfolio reshaping under the recently introduced Accelerate strategy.
Pet food was the fasting-growing segment across General Mills' business in the first quarter after entering a deal with meat giant Tyson Foods in May for the Nudges, True Chews and Top Chews brands, a transaction valued at US$1.2bn.
In March, General Mills also announced it would sell its 51% controlling interest in the European operations of yogurt business Yoplait to Sodiaal, the French dairy cooperative, in exchange for full ownership of the Canadian Yoplait business.
"Overall, these two transactions represent significant steps in our effort to reshape our portfolio to drive faster and more profitable growth. At the same time, there is still more work to do, and we continue to look for additional opportunities to further reshape our portfolio through acquisitions and/or divestitures," Harmening said in his prepared remarks.
He continued on the theme during the Q&A. "We'll continue to compete effectively in the categories we're in and we'll continue to look for M&A opportunities. I think one of the things that I have been most pleased about over the last couple of years is that we've been able to do both effectively. We're keeping our eye on the ball as we've divested Yoplait, we've done all of that. I feel good about that combination for us, and we'll continue to look at that into the future."
General Mills reported first-quarter net sales of $4.5bn, up 4% on a reported basis and 2% in organic terms. Over a two-year period from 2019, when the Covid-19 crisis began, organic net sales rose 6%.
Pet food contributed $488m, representing organic growth of 20%, and 25% in reported terms.
Adjusted operating profit for the group business fell 2% to $819m on a constant-currency basis but climbed 9% over a two-year horizon.
Net earnings attributable to General Mills were down 2% at $627m and diluted EPS fell 1% to $1.02.
Returning to inflation, the CEO said General Mills, like other food manufacturers, is passing on pricing to the consumer, and will continue to do into the second quarter and so for the remainder of the fiscal year.
"It's important to note that we only saw a partial benefit of these pricing actions in quarter one, and we'll see a more significant benefit in our results in Q2 and beyond. We'll stay close to the cost picture, and if we see more cost headwinds come our way, we'll be prepared to take additional actions to protect our profit outlook."