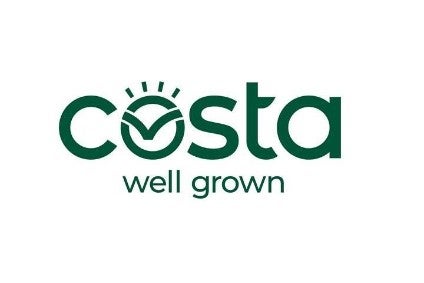 Costa Group, the Australia-based fruit and vegetable supplier, has cut its annual guidance again amid volatility across the whole business and plans to raise additional cash through a share offer to support growth.
The company requested a share trading suspension last week pending an announcement, which now materialises as a AUD176m (US$120m) equity offer through a "fully underwritten accelerated renounceable pro-rata entitlement offer, with retail rights trading, resulting in the issuance of approximately 80 million new ordinary shares", the group said in a statement.
Costa has once again lowered the 2019 outlook for EBITDA-SL, which it now expects at AUD98m after cutting the same metric in May to a range of AUD140-153m. Profit after tax (NPAT-SL) is envisaged at AUD28m, compared to the May forecast of AUD57-66m.
When Costa made the trading update in May, it cited the previous year's figures of AUD125m in pro-rate EBITDA and said NPAT would increase at least 30% from AUD56.6m recorded in 2018.
Costa has priced the share issue at AUD2.20 a share and said the "equity raising will strengthen Costa's balance sheet and position the company to deliver on current and future growth initiatives". Backing up its plan to raise the additional capital, Costa said it had invested AUD400m in the business through capital expenditure and M&A but without "any equity injection".
The share issue consists on an "entitlement" offer, which will open today (28 October) and close tomorrow, and a retail entitlement offer due to open on 6 November and close on 11 November. Costa said its shares will recommence trading on the Australian Securities Exchange on 30 October.
Australia's largest horticultural company said in May it was experiencing variable harvest yields in Morocco, while mushroom output was affected by unseasonably hot weather conditions in its domestic market, among a host of other factors.
Chief executive Harry Debney said today the company continues to face the same challenges across the sectors of mushrooms, raspberries and blueberries, but not tomatoes.
"These factors made it difficult to provide accurate future forecasts with further risks to performance foreshadowed," Debney said. "Unfortunately, the downside risk of these challenges continues. In addition, the prolonged and extreme dry and hot conditions across many of our operations are manifesting in actual and projected deterioration in fruit sizing and yield in citrus, avocados and blueberries exacerbating price declines. The calendar year '19 forecast is for all produce categories apart from tomatoes to deliver below expectation."
Looking forward to 2020, Costa said its expects EBITDA-SL of approximately AUD150m and NPAT-SL roughly in line with the 2018 result of AUD56.6m.
Meanwhile, Costa said it will defer a 10-hectare glasshouse expansion at its site in Guyra in the New England region of New South Wales because of water security issues.
Costa also provided an update for its mushroom facility upgrade in Monarto, South Australia. The project is on track and the new phase one compost unit will be operational from January 2020 and the site will progressively achieve full production from the second quarter next year.
But as that project advances, Costa said it has now accelerated the closure of its "aged higher cost" mushroom sites in Tasmania and Queensland, and expects to incur related one-off restructuring and impairment charges of AUD60-70m for its full-year results.