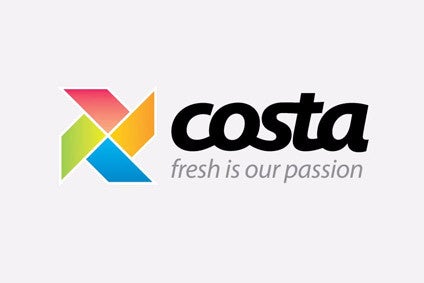 Australian produce company Costa Group Holdings has raised its full-year profit outlook having booked higher sales and earnings for the first half of fiscal 2017/18.
The company said that in the first six months of the financial year to end-December, sales increased to AUD445.6m (US$341.8m), compared to AUD408.7m last year. Costa said that it saw growth across "all reported segments" but noted that its berry business was "the largest contributor" to expansion.
Operating profit, or EBIT, rose to AUD35m, up from AUD29.1m in the comparable period of fiscal 2015/16. The company said that a "strong" performance from its produce and international operating units helped lift EBITDA margins, and EBITDA increased to AUD47.2m from AUD40.8m. EBITDA margins expanded to 11% from 9.5%.
Net profit rose from zero to AUD15.9m as the company lapped material items of AUD19.1m, including the cost of its initial public offering on the ASX.
Looking to the remainder of fiscal 2017/18, Costa said trading in January and February "continues to be solid".
Costa raised its full-year net profit guidance to an increase of 25%, versus its previous expectations for NPAT growth of 15%. "Consistent with prior years, earnings will be more heavily weighted to the second half due to the increased weighting of international operations and addition of the Avocado Ridge acquisition," the company said.