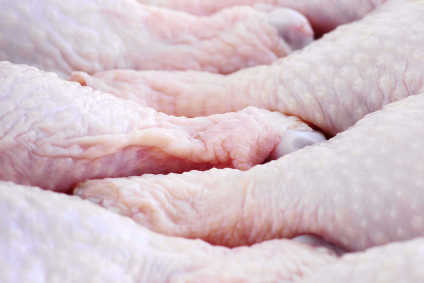 Costco is to develop a poultry processing complex in Nebraska.
According to the Greater Fremont Development Council, the facility will create some 1100 new jobs and bring an investment of US$180m into the region, providing the area with an additional tax base of $63m.
The council said the retailer plans to work directly with local farmers to provide locally raised poultry, resulting in "expanded economic growth and diversity", while corn and soybean growers in the area would also stand to benefit.
In an analyst's note, Brett Hundley of BB&T Capital Markets said that while Costco has previously worked at the farm and manufacturing level "to ensure ample supplies of specialty items", this is the first plant it will own outright.
Hundley said the move was "interesting" as conventional processed chicken products are not in short supply.
However, he said, backward integration affords "greater control of/visibility into the fresh supply chain at a time of increasingly onerous food safety rules". Furthermore, the move provides the retailer with additional margin capture and increased leverage with other suppliers, and allows Costco to respond more quickly to changing consumer demand dynamics.
Hundley said he believed more vertical integration by US retailers was likely, noting Walmart's recent move into milk processing in Indiana.
Regarding the impact on other chicken suppliers, Hundley wrote: "Chicken industry participants have mixed views on whether Costco is at the vanguard of a broad-based move by retailers into greater vertical integration; our view is that further retailer vertical integration across the food landscape is likely. Any effect from Costco's move would be surely heightened if other retailers follow suit, but if they do not, we wonder if Costco alone could still negatively impact contract pricing going forward."