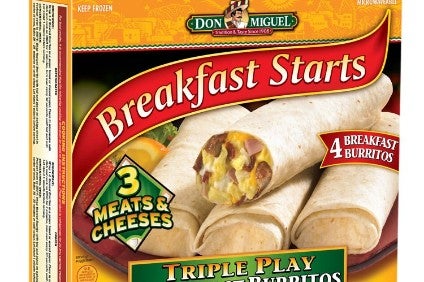 Don Miguel Foods, a US-based Mexican foods manufacturer, has been forced to close its plant temporarily due to the spread of Covid-19, adding another facility associated with food giant Hormel Foods to be shutdown.
The production site in Orange County, California, is to close for 14 days until 4 May out of "an abundance of caution", the company, which is a subsidiary of MegaMex Foods, said in a statement. "The closure is in response to the further spread of Covid-19 in the area and the impact on the production facility," it added.
MegaMex Foods is a joint venture between Mexico's Herdez Del Fuerte and Hormel Foods. Over the last few days, the latter has reported the Covid-19-related closure of two other subsidiary plants – Alma Foods and Rochelle Foods, both in the US.
Don Miguel Foods' facility employs around 700 people and produces tacos, burritos, chimichangas and other Mexican prepared foods for the retail and foodservice channels.
Ryan Gaynor, Don Miguel Foods' plant manager, said: "We are focused on the health and well-being of our team members and it remains our top priority. We continue to strategically manage our supply chain and am confident we will continue to meet the needs of our customers during this time. We know we play a critical role in ensuring our products are available to consumers, where and when they need them."
All Don Miguel Foods' employees will receive full pay during the 14-day shutdown.