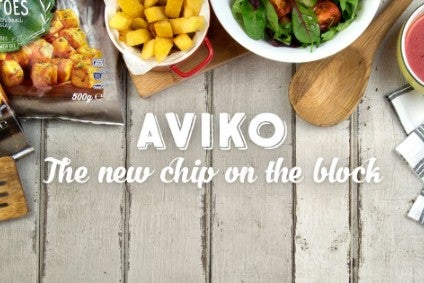 Aviko, the Netherlands-based French fries producer, has warned of potential job losses as a result of Covid-19's impact on the foodservice channel.
The company has asked the Dutch government for a wages subsidy to help it weather the coronavirus storm.
The Steenderen-based potato processor employs 1,100 people in the Netherlands but has seen the foodservice side of its business take a hit from the closure of eating establishments in an attempt to curb the spread of Covid-19.
Reports in the Dutch media, confirmed by a company spokesperson to just-food, said the letter to the country's government requested a wages subsidy, suggesting this could be the only way to avoid redundancies.
The Netherlands is operating a wage subsidy scheme – the Emergency Measure Bridging for Employment (NOW) scheme – with companies being reimbursed a maximum of 90% of their wage costs.
However, Aviko is not covered by the NOW scheme because it is a subsidiary of food company Royal Cosun and the scheme only provides wage cost subsidies to parent companies and not to their subsidiaries.
Aviko has asked for that ruling to be relaxed and said in the letter – sent to Wouter Koolmees, the Minister of Social Affairs and Employment – that if it does not receive a wage cost subsidy, it will be "very intense".
CEO Chris Deen said: "Aviko will then not be able to guarantee its personnel the maintenance of jobs".
The Aviko spokesperson told just-food that the company has not yet had a response to its letter from the Dutch government.
McCain Foods, the Canada-headquartered French fries maker, is cutting production across three UK plants and putting some workers on leave as coronavirus restrictions eat into foodservice demand.