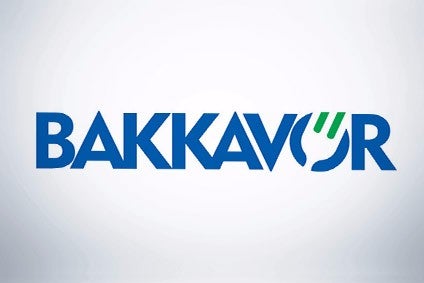 UK private-label major Bakkavor is again in the spotlight over its business practices during the Covid-19 crisis after a manager threatened to sack staff who stayed at home.
During a presentation at a Bakkavor plant in London, secretly filmed and shared with UK newspaper The Guardian and broadcaster ITV News, Sean Madden, head of operations at the plant, said staff who missed work when they were not sick could be first to be made redundant if cuts were needed.
The video, which can be seen on The Guardian's website here, has Madden telling staff: "If we need to get rid of 200 people's jobs next month, I'm going to look at who turned up to work and I'm going to look at who didn't bother turning up to work. The people who didn't bother turning up to work, you know, they will be the first people that we have to get rid of unfortunately."
In the video, Madden did tell workers to stay at home if they were unwell or displaying symptoms of Covid-19 but he added: "If we look at the 45% of people who are off sick [at the moment], maybe 5% of those have coronavirus. The other 40% of people just don't want to come."
Last week, the UK trade union GMB called out Bakkavor over sick pay rates paid to self-isolating staff and for alleged lack of social distancing measures in its facilities.
Also last week, Bakkavor, which warned in February the company was seeing a "significant impact" from coronavirus, pulled financial guidance and suspended its annual dividend payment. Bakkavor also said its management team and board of directors would take a voluntary salary cut for three months, adding "market conditions are likely to remain highly uncertain for the foreseeable future".
In reaction to the emergence of the video, a Bakkavor spokesperson told The Guardian: "We take this very seriously and are investigating the matter. We apologise to our Elveden staff for any miscommunication or worry caused. The manager in question has been given leave and prior to his return to work, he will undertake further training around his role and responsibilities and the high standards we expect of a Bakkavor manager.
"Our advice to all our staff is to stay at home if they are feeling unwell or believe they have symptoms or if they are self isolating due to members of their household displaying symptoms – points that were communicated at the staff briefing you have footage from."
The GMB union said: "It's beyond unacceptable to threaten workers with the sack for trying to keep themselves and their families safe. We won't tolerate any employer bullying our members."
In the video at the London plant, Madden also told staff "we can't social distance in [the factory]", The Guardian reported. He was said to have encouraged them to use the scarf multi-tube, which can be placed over a wearer's mouth and nose.
Bakkavor told The Guardian multi-tubes were one of a range of "further controls" to make its facilities safer. The company told the newspaper it had previously had in place "wide-ranging safety measures".
It added it had not made, or had plans to make, any redundancies, The Guardian added.