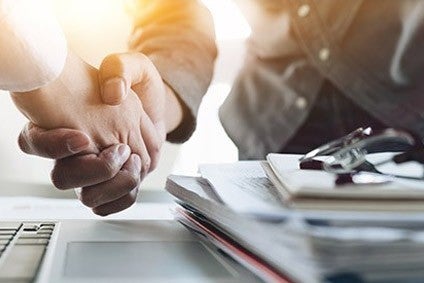 Food and beverage sector M&A activity in the UK in the first four months of this year is down drastically on the same period last year with Covid-19 having a "significant impact" on the deals market.
Data compiled by London-based advisory firm Oghma Partners reveals deal volume is down 40% year-on-year while deal value is down a massive 90%.
Oghma said: "The decline in deal volume reflects a number of deals falling over as [the] Covid issue impacted trading and changed the dynamic of negotiations in the second half of the period.
"The 90% decline in deal value is a factor of the decline in deal volume and also the relatively small sample size – i.e. it just happened that in the period the average deal size was relatively small."
In its review of the period, Oghma said: "There is no doubt about it – the current coronavirus crisis is having and will continue to have a significant impact on UK F&B mergers and acquisitions activity."
Total deal value for the first four months of 2020 is estimated at around GBP100m (US$122.4m) compared to GBP1.7bn in the first four months of 2019.
For the period, Oghma recorded 14 completed transactions and only three of these transactions were completed post 23 March when lockdown measures commenced and "it is likely these deals were already in advance stages of negotiations," it said.
It added: "There is evidence that a large number of transactions/projects have been placed on-hold while investors adopt a 'wait and see' approach over the next few months."
Oghma said that, aside from investor caution, there are also a number of practical reasons for the postponements.
"Travel bans and lockdown measures mean it has been near impossible for buyers to attend site visits, key customer meetings and management presentations all crucial elements of a buyer's due diligence process," it said.
Oghma said it expects to see subdued M&A activity for the next year or two but expects things to pick up – relatively speaking – later this year.
"We predict a busier second half than first half and a focus on non-core asset disposals, refinancing driven activity (sale of minority stakes etc) and an increased interest in direct to consumer deals," it said.