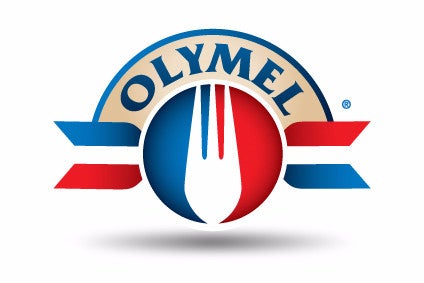 Olymel, the Canadian pork and poultry processor, is to reopen a factory temporarily closed due to a number of Covid-19 cases among employees.
The company, part of Canada's Solio Cooperative Group, said the hog slaughter and cutting plant in Yamachiche would open today (14 April).
Olymel announced the closure of the facility on 29 March after nine workers tested positive for the novel coronavirus.
In a statement issued on Sunday, Olymel said the factory would initially open at reduced capacity. "The plant's production capacity will be adapted to the number of employees available to carry out various tasks, which may affect the type of products produced and the slaughter capacity," Olymel said.
"Olymel is working closely with partners in the hog industry to ensure that the flow of hogs continues as normally as possible in order to avoid last-resort solutions like compassionate slaughter or euthanasia at the farm. Before the pandemic, the Yamachiche plant's weekly slaughter capacity was 28,000 hogs. The company is hoping to gradually return to that capacity, depending on the way the situation evolves. The priority will always be keeping its workers safe."
The company said all measures recommended by government health officials "have been applied in all Olymel plants since the beginning of the pandemic". However, it acknowledged how a slaughterhouse and cutting plant is configured "requires particular adaptation".
"For example, when the distance of two meters cannot be respected between two working stations, a mitigation measure is instituted such as the installation of separating panels and the wearing of a mask and protective visor," Olymel said. "There will be increased in monitoring and screening activities and permanent signs to raise awareness and promote responsibility. Hygiene and disinfection measures will be rigorously enforced."