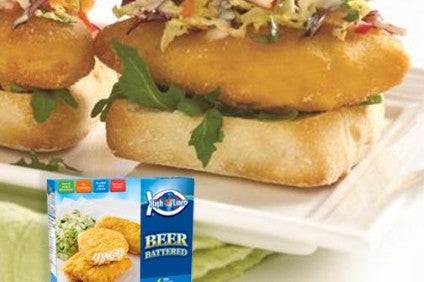 High Liner Foods, the Canadian frozen seafood products company, is to temporarily close its plant in Portsmouth, Ontario, following the discovery of confirmed Covid-19 cases amongst its employees there.
It has not been revealed how many workers at the facility have contracted the virus.
In a statement, the company said: "High Liner Foods is activating its Covid-19 response plan including deep cleaning, contact tracing and risk assessment. High Liner Foods will resume operations at its Portsmouth plant as soon as it is responsible to do so."
High Liner said in order to minimise impact to supply, the company has already started redirecting a portion of production from its Portsmouth plant to its Newport News and Lunenburg plants.
CEO Rod Hepponstall said: "Our priority is the health and safety of our employees who are doing essential work supplying food to families across North America. We are maximising all available resources to safeguard our people and ensure a steady supply of frozen seafood to meet the needs of retailers and consumers across North America during this unprecedented time."
High Liner Foods' retail branded products are sold throughout the US and Canada under the High Liner, Fisher Boy, Mirabel, and Sea Cuisine labels.