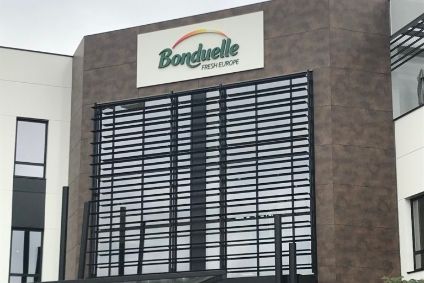 Bonduelle is another major food manufacturer to have pulled its financial guidance, citing "uncertainties" created by Covid-19.
In a trading update issued to investors yesterday (8 April), France-based Bonduelle said the pandemic had hit parts of its business in different ways, adding the vegetable giant has a "lack of visibility" about how the crisis could impact its business.
"The Bonduelle Group has seen contrasting trends in its activity," the company revealed. Bondeulle said there had been "strong demand for canned and frozen foods from mass retailers and high volatility in fresh food" but the company had also witnessed "the collapse of out-of-home foodservice". It added it had also been "hit by cost overruns, some of which cannot be passed".
"Given the uncertainties generated by the Covid-19 health crisis, the lack of visibility in terms of how it will develop, and therefore the inability to anticipate its impact, the Bonduelle Group is suspending the objectives set forth at the time of publication of the 2019-2020 half-year results, which … did not take into account the effects of the health crisis."
When Bonduelle issued its first-half results last month, the company at the time said the Covid-19 outbreak in China and early subsequent hotspots in Asia meant the impact from the virus "remains limited to date" due to the firm's "limited commercial activity in Asia".
The group said its trading performance in Europe in the first half of its financial year, hit by its private-label business, plus a health scare in the US that hit the lettuce industry, as well as the impact of the 2019 summer and autumn and crops, would "limit the outlook" for its annual revenue and current operating income "to the lower end" of a range set out in October.
At that point, Bonduelle expected "moderate revenue growth of 1.5% to 2.5%" and "current operating profitability" within a range of EUR115-118m (US$125-128.3m), both at constant currency exchange rates.
In its previous financial year, Bonduelle's revenue was EUR2.77bn and its current operating income was EUR123.7m.
Bonduelle added yesterday: "The group immediately took actions to limit the adverse impacts of the Covid-19 crisis and reminds that its healthy financial structure, as well as its available and secured financing capacities, enable it to deal with the potential consequences of the pandemic on its activity."