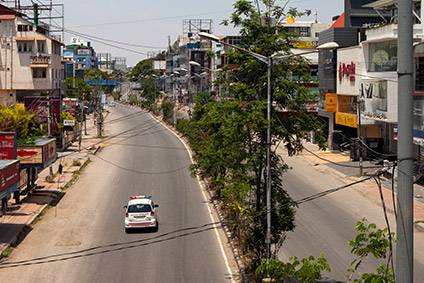 India's packaged food industry has been hit hard by the country's 21-day national lockdown, with most factories closed and their supply chains disrupted, leading to distribution effectively being suspended nationwide.
Free Whitepaper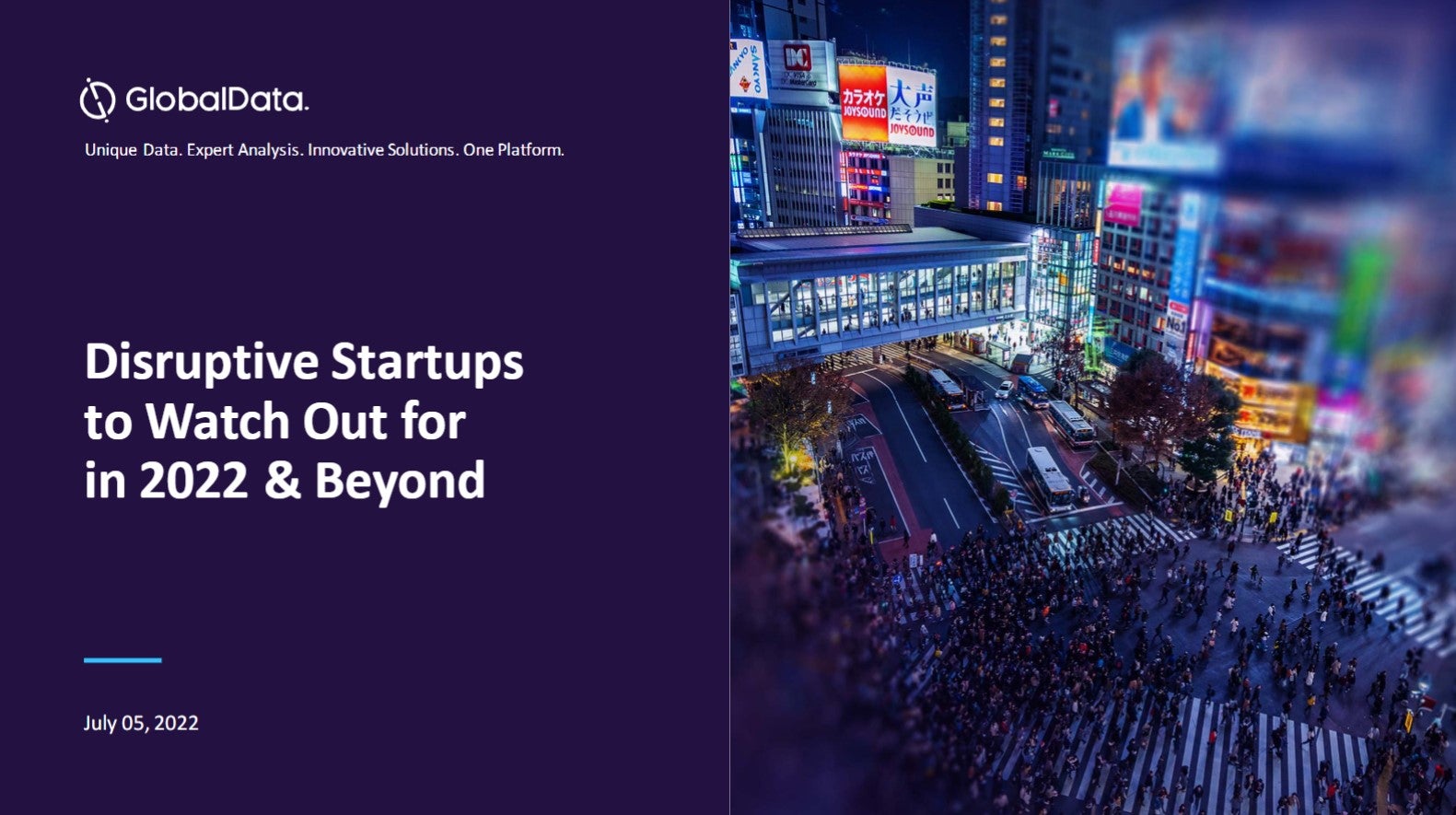 Disruptive start-ups to watch out for
2021 was a record-breaking year, with more businesses breaking into the billion-dollar club. Many start-ups have achieved or retained the unicorn status by the end of the year to reflect nearly a fivefold growth from that in 2020. This boom can be linked to a financing frenzy spurred by the quick adoption of technology and innovative solutions by start-ups gaining traction in response to the pandemic. However, the start-up ecosystem is now facing turbulent times for fundraising as investors seek long-term business strategies, valuations, and a route to profitability amid uncertain market circumstances. Nevertheless, 2022 has the potential to carry forward the momentum with multiple entities having a fair chance of being in the right place when aided by the right technologies. GlobalData leverages the power of alternative data to examine the health of start-ups across multiple dimensions including the quality of their innovations, market presence, and the funding they can attract. This helps our clients to analyze the disruptive potential of start-ups for early alliances, investments, and acquisition prospects to develop future-proof strategic roadmaps for a competitive advantage. Read our report and gather insights on the following topics:
Recent Unicorn trends
Unicorns in 2022
Future Unicorns
Start-ups to watch out for
Start-up ecosystem outlook by top geographies
by GlobalData
Food manufacturers do not have an automatic right to stay open but have had to apply for specific exemptions from state, municipal and national regulators. "At 8.00 pm on the 25 March, [when the lockdown was announced] we were told [by the authorities] to shut production," Dev Lall, CEO of Delhi-based Bakers Circle (India) Pvt Ltd, a frozen bakery and confectionery manufacturer, told just-food. "We went home waiting for the instructions [about restarting production] and we are still waiting."
And while many manufacturers have lodged such applications with regulators, bureaucratic procedures are causing long delays. "When we got the permission to run the factory, then we needed one for transportation [of products] and then to transport at night and then to cross [state] borders," Lall said. "This was only for our factory as the outlets that use our products [including McDonald's, Domino's, Subway, KFC, Pizza Hut and Starbucks] need to have different set of permissions from different authorities."
However, even if the red tape is cleared, food manufacturers face an even bigger hurdle – the unavailability of labour as hundreds of thousands of workers left Indian cities and major industrial centres for their ancestral family homes, often in villages, to sit out the lockdown. A lack of earnings and scarcity of food supplies during the lockdown were the main reasons for many moving.
Furthermore, according to a senior official at Confederation of Indian Food Trade & Industry (CIFTI), based in New Delhi, even workers with families that live near plants are not reporting to duty due to a lack of public transport facilities. Also, the government's instruction that companies should pay full wages to all workers during lockdown has eroded the incentive for them to work – even though that order is not legally enforceable.
"With just few people I cannot run a factory," said Girish Gupta, CEO of the Foodees Group of Consultants, who also operates a potato chips manufacturing unit in Hatras, Uttar Pradesh. "We are trying to bring back the labour from the villages, but it is unlikely to happen before the end of April," he told just-food.
Lall's bakery product manufacturing unit in Kashipur, Uttarakhand mainly employs locals but still has serious labour management issues. He has put 50 of his 200 staff in quarantine in preparation to restart limited production as soon as all the permissions are secured. "As per official guidelines [related by the district magistrate office] all the workers must be accommodated inside the factory throughout the lockdown period," he said, hoping that the unit will reopen on 6 April. "The factory compound looks like a tent city with beds placed three metres apart."
According to Lall, he and many other entrepreneurs had foreseen the lockdown and had started preparations from February itself by stocking up inventory. "We have large temperature-controlled warehouses for 700 pallets and double the space for raw materials that have long shelf life," he said.
Food imports into India have also come under pressure, according to Amit Lohani, founder director of the Forum of Indian Food Importers, whose 5,000 members trade in billions of dollars' worth products like confectionery, dairy products and meat. "Officially the ports are open but they are not functional," he told just-food. "Private container freight stations and testing labs are not working, clearing agents and custom officials are not coming as there is no means of transport to the ports."
Furthermore, trucks are also not operating, with many hauliers simply stopping driving after the announcement of the lockdown. This has damaged all products requiring refrigeration, Lohani said.
Meanwhile, most food stores in Delhi have empty shelves, with only milk, bread and eggs are being delivered as usual.
As a result of these problems, some food manufacturing companies are preferring to wait until the end of lockdown on 14 April, such as Rasna Pvt Ltd, in Ahmedabad, Gujarat, which manufactures juices, snacks and pickles.
Piruz Khambatta, chairman of the company and that of Confederation of Indian Industry's national committee on food processing, said: "Our own safety and that of the employees is also a concern. If one person gets infected what will happen to the whole plant?"
Free Whitepaper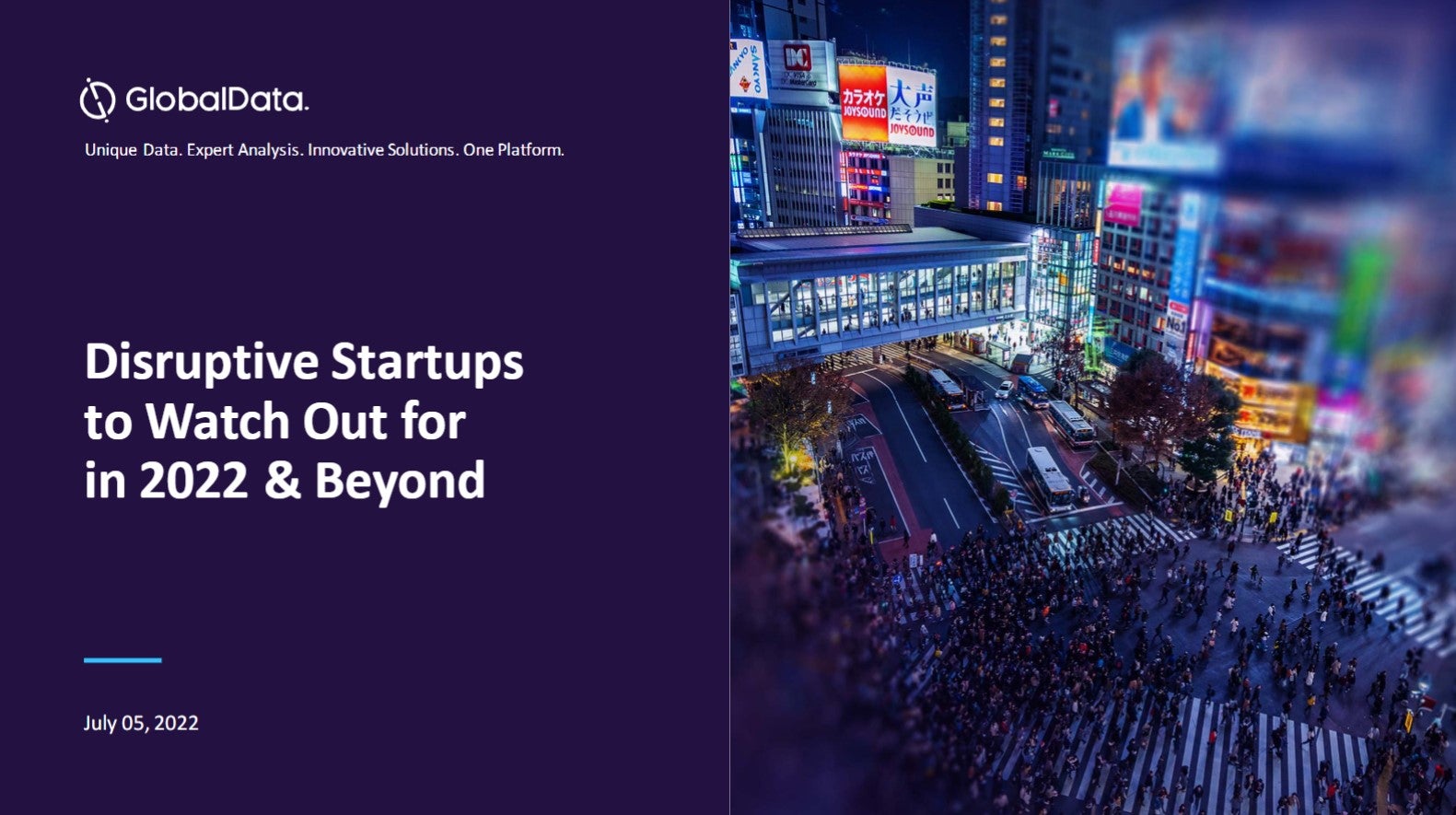 Disruptive start-ups to watch out for
2021 was a record-breaking year, with more businesses breaking into the billion-dollar club. Many start-ups have achieved or retained the unicorn status by the end of the year to reflect nearly a fivefold growth from that in 2020. This boom can be linked to a financing frenzy spurred by the quick adoption of technology and innovative solutions by start-ups gaining traction in response to the pandemic. However, the start-up ecosystem is now facing turbulent times for fundraising as investors seek long-term business strategies, valuations, and a route to profitability amid uncertain market circumstances. Nevertheless, 2022 has the potential to carry forward the momentum with multiple entities having a fair chance of being in the right place when aided by the right technologies. GlobalData leverages the power of alternative data to examine the health of start-ups across multiple dimensions including the quality of their innovations, market presence, and the funding they can attract. This helps our clients to analyze the disruptive potential of start-ups for early alliances, investments, and acquisition prospects to develop future-proof strategic roadmaps for a competitive advantage. Read our report and gather insights on the following topics:
Recent Unicorn trends
Unicorns in 2022
Future Unicorns
Start-ups to watch out for
Start-up ecosystem outlook by top geographies
by GlobalData