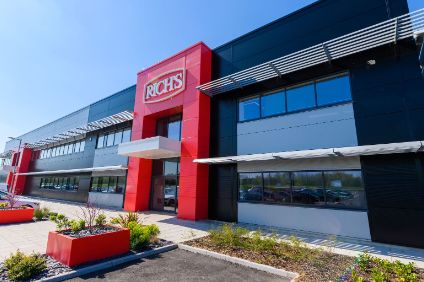 US food group Rich Products, pointing to the impact of Covid-19, today (9 June) outlined moves to further restructure its business in the UK, which could lead to 100 staff being made redundant.
The privately-owned company confirmed it had entered talks with staff over the proposals. The consultation period will last 45 days.
"Whilst bakery sales across the grocery and out-of-home market are beginning to rebuild, the sector has been dramatically affected by Covid-19, particularly with the closure of coffee shops and café outlets," a Rich Products spokesperson said.
"As a result, we must ensure our workforce is the right size for our current business and are therefore restructuring across all functions. This restructure also completes the planned consolidation of our workforce that began with the move from three manufacturing sites to our Andover hub in 2019."
In the September of 2018, Rich Products announced a plan to consolidate its UK operations in the southern English town of Andover. The company had operated from bases at Fareham and Portchester, both in Hampshire, as well as in Hartlebury, in Worcestershire in the English Midlands.
The spokesperson added: "Our long-term UK growth ambitions for Rich's remain in place. We have already adapted our product range to meet new consumer needs as a result of the coronavirus and are currently holding positive conversations with customers to plan for the second half of this year."
Meanwhile, David Hunt, the managing director of Rich Products' operations in Europe and the Middle East, has left the business. He departed by mutual agreement with effect at the end of April. Hazel Tomkinson, innovation and development director, has assumed the role of interim managing director. Tomkinson joined Rich Products from UK food-to-go supplier Adelie Foods last year.