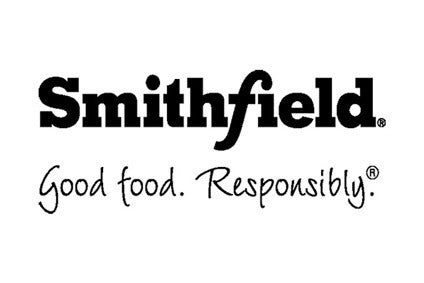 US pork-processing giant Smithfield Foods is to shut another plant this week due to the Covid-19 pandemic.
Smithfield, owned by China's WH Group, said it is to "suspend operations" at its facility in Monmouth, Illinois, from this next week "until further notice".
The company, which has shut sites in Iowa, Wisconsin and Montana, added "a small portion" of the 1,700 employees at the Monmouth plant had tested positive for the novel coronavirus.
Smithfield's Monmouth plant represents around 3% of US fresh-pork supplies. The facility also produces bacon.
In a statement, the group insisted it has been "proactively and aggressively" tackling Covid-19 operations and "remains wholly committed to doing everything in its power to help protect its team members from Covid-19 in the workplace".
The company added: "At the same time, it stressed that the inherent nature of meat processing, which is labour intensive, assembly line style production, makes social distancing particularly challenging."
The US meat industry has seen a number of plants closed, with companies including Tyson Foods, Cargill, JBS and Hormel Foods. Late last week, the CFO of Tyson advised consumers not to panic over potential meat shortages.
In a second statement issued yesterday (26 April), Smithfield sought to rebut unspecified media reports the company said had "grossly mischaracterised" the business.
The lengthy statement said the reports had, for example, claimed Smithfield was "putting profits over the health and well-being of its employees" and was not doing enough to protect staff.
"We have continued to run our facilities for one reason: to sustain our nation's food supply during the Covid-19 pandemic. We believe it is our obligation to help feed the country, now more than ever. Operating is not a question of profits; it is a question of necessity," Smithfield said. "We are doing everything in our power to help protect our team members from Covid-19 in the workplace. We moved quickly to implement an extensive array of Covid-19 protocols and practices."