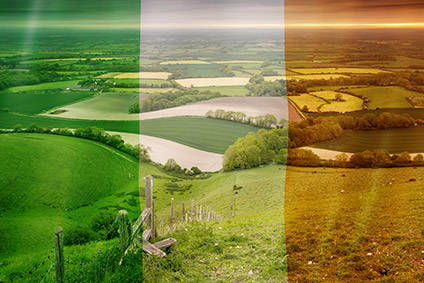 Ireland-based pork supplier Rosderra Irish Meats Group has seen dozens of staff test positive for the novel coronavirus, according to a senior member of the Irish parliament.
Speaking in the Irish parliament on Thursday (30 April), Brian Stanley TD, spokesperson on agriculture and rural affairs for centre-left party Sinn Féin, said 120 workers at Rosderra's factory in the central town of Roscrea had tested positive for Covid-19.
"I was informed – I checked the details again today – that the first case showed up over a month ago," Stanley said. "Workers had to battle with management to get measures of any kind put in place, but they are still being denied two-metre distancing on the factory floor. There is congregating and no separation in the locker rooms or washrooms. The situation has improved in the context of PPE, which is now in place, but the virus was allowed to spread within that factory. That should not happen."
In response to Stanley's comments, Michael Creed, Ireland's Minister for Agriculture, Food and the Marine, said: "I would not like the message to go out – I do not think it is true, although I am not sure if Deputy Stanley meant it this way – that, either by commission or omission, factories allowed Covid-19 to spread."
Stanley replied: "I have confirmation that took place. The Minister can check it and the basis for it if he wishes."
Creed added: "All I can say is that is not the information available to our department. We have staff in those places and we have contracted temporary veterinary inspectors. I want to say that is certainly not the case on the basis of the information available to me."
In a statement provided to The Irish Times, a spokesperson for Rosderra said testing of staff at the Roscrea plant had been taking place.
"A number of employees had a positive result from that testing, and they are self-isolating per HSE protocols," the spokesperson said. "We have reconfigured the process with the remaining staff who have been tested and are clear of Covid-19, and are continuing with a scaled-down process in the short-term until the staff return. We expect those staff will be returning over the next number of weeks having adhered to HSE protocols."
On its website, Rosderra says it is Ireland's largest pork processor. The company has another processing facility in Edenderry, plus an ingredients site in Clara, a pork-curing facility in Jamestown and a cooked-meats site in Stradone.