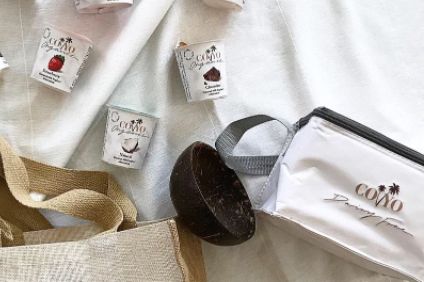 Dairy-free yogurt business CoYo has hit back at UK sandwich shop chain Pret a Manger over claims that it was at fault for a death caused by an allergic reaction to a sandwich.
Pret said the person died in 2017 after eating a 'super-veg rainbow flatbread' which was supposed to be dairy-free. It said it was mis-sold a guaranteed dairy-free yogurt by CoYo as it contained dairy protein.
But the UK arm of coconut milk brand CoYo, which was founded in Australia, has hit back. "The claims made by Pret are unfounded," it said.
The customer in question died on 27 December last year after buying the sandwich from a store in Stall Street, Bath.
The news comes in the wake of a high-profile court case surrounding the death of another Pret customer, teenage Londoner Natasha Ednan-Laperouse, who died after suffering an allergic reaction to a Pret sandwich in 2016.
Commenting on the second death, Pret said it withdrew all affected products as soon as it was made aware of the incident by Bath and North East Somerset Council.
It said subsequent testing by Pret and two independent authorities found the CoYo dairy-free yogurt contained traces of dairy protein.
Pret then ended its relationship with CoYo and is in the process of taking legal action, it said in a statement.
But Coyo has strongly denied the allegation.
In February this year it recalled all of its dairy-free coconut yogurts after they were found to contain dairy and following an investigation by the Food Standards Agency and the local authority in Bexley, south-east England where it is based.
But it denied it was to blame for the Pret sandwich-linked death.
It said in a statement the contamination of its yogurts in February was not related to the Pret case.
"The dairy-free product we provided to Pret in December 2017, at the time of this tragedy, is not linked to the product we recalled in February 2018," it said.
"The product recalled in 2018 was made with a contaminated raw material that was only supplied to us in January 2018.
"Pret's inability to provide us with a batch code, despite several requests, has severely limited our ability to investigate this further."
Both Pret and CoYo have now tightened up their procedures, on product labelling and ingredients testing respectively.