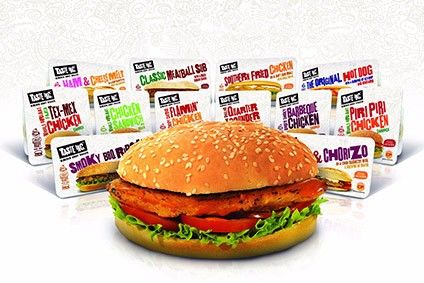 Thai meat processor Charoen Pokphand Foods has reported a jump in first-quarter revenues and profits.
Net profit for the period rose 27% to THB3.76bn (US$106.3m).
Charoen Pokphand Foods posted a 10% rise in revenues to THB105.5bn
Sales were lifted by a 12% increase in revenues from its international business, which includes China, the Philippines, Russia, Vietnam and India. .
Domestic sales rose 6% though no sales figure was given. Charoen Pokphand Foods said the growth was mainly down to the recovery of meat price after a market glut in 2015.
In a statement CP Foods CEO Adirek Sripratak said the company would pursue two "core strategies" to maintain long-term growth.
The company plans to focus on sustaining offshore growth by investing in "vibrant agro industry and food markets". He said the company would invest either organically or through mergers and acquisitions.
Charoen Pokphand Foods is also looking to create more value-added products.