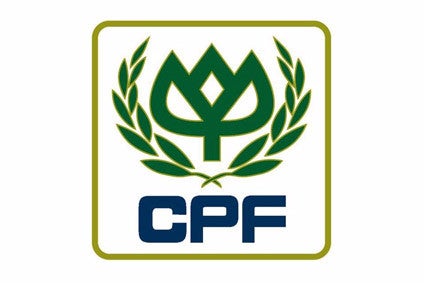 Thai meat processor Charoen Pokphand Foods has booked higher first-quarter sales and profits.
Profit attributable to equity holders of the company stood at THB3.96bn (US$114.7m), up from THB3.76bn a year earlier. Revenue increased to THB119.62bn, compared to THB105.51bn in the previous year's first quarter.
CPF said 70% of the group's turnover was attributable to overseas sales. Executive committee chairman Adirek Sripratak said while the group's pork business had been "adversely affected from oversupply" across the region, business in China, Russia and the Philippines had "expanded remarkably".
In April, CPF said it had bought UK-based meat and ready-made products manufacturer Westbridge Food Group (WFGL) in a deal worth around GBP60m (US$75m).
The acquisition came after CPF said earlier this year it was targeting another 10% rise in sales in 2017, driven by its overseas business. The company saw its revenue grow 10.2% to THB464.45bn in 2016 and is looking to match that growth this year.
In February, CP Foods reorganised its business into two operating segments that will focus on food and agricultural products and appointed two co-CEOs to oversee these operations.
Adirek Sripratak, the company's current president and CEO, will serve as chairman of CPF's executive committee. In this capacity, he will "supervise both new CEOs", a spokesperson for the company told just-food.