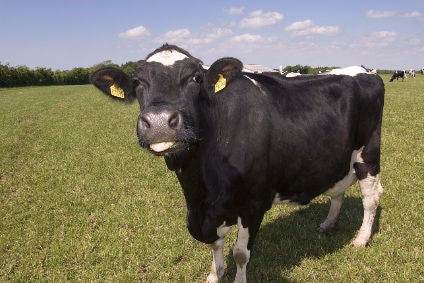 Thai conglomerate Charoen Pokphand Group, together with a consortium of investors including China's Banner Infant Dairy Products, will invest US$1bn to establish "Russia's largest" integrated dairy complex in the Ryazan region south east of Moscow.
The Russian Direct Investment Fund (RDIF), revealed a memorandum of understanding was signed last week in the presence of the Russian Prime Minister Dmitry Medvedev and his Thai counterpart Prayut Chan-o-cha. Other investors signed on for the project include "leading" Middle Eastern investors and banks, together with the Ryazan regional government.
The new complex will incorporate the "full production cycle" for dairy products – from the cultivation of feed crops for livestock, right through to the production of finished products, packaging and logistics, the RDIF revealed.
The total production capacity of the complex will be 400,000 tons of finished products per annum. Products will include pasteurized and UHT milk, cheese, and sour-milk products. The project will be managed by CP Group in collaboration with Banner Dairy.
Commenting on the investment, Bai Shanlin, CEO of the China Area of CP Pokphand Co., a subsidiary of CP Group, said the company sees "great potential" to develop the Russian dairy sector. "We see great potential to develop the most advanced and modern dairy production system in Russia due to its abundant agricultural resources and high level of milk product consumption. With the world class milk production complex, we will be able to produce the best quality dairy products to meet Russian consumers' demand. We wish to bring our experience together with our partner Banner Dairy Products to leverage the latest technologies and best practices and create shared value not just to our business, but also to the local communities and the country."
Deng Jiuqiang, chairman of Banner, added: "Together with CP Group, we have developed, innovated and refined a unique dairy production model in China, which is currently one of the largest and most advanced dairy integration systems in the world. We are very proud of being part of this new and ambitious dairy project, and having the opportunity to use our expertise to produce high quality dairy products for the Russian people and make greater contribution to the modernisation of the Russian dairy industry through the establishment of the largest dairy complex in Russia."
Russia has been increasing investment in food production – including plans to invest "tens of billions of roubles" into the country's agriculture sector – in order to alleviate the impact of the food placed on products from the EU, US and other western countries. Moscow implemented restrictions on agricultural products and food from countries imposing sanctions on Russia over the crisis in Ukraine in 2014.