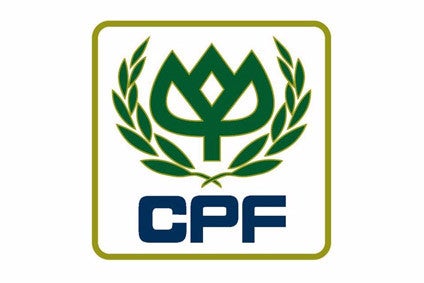 Thailand-based consumer-goods giant Charoen Pokphand Foods (CPF) has sought to reassure the market about the impact of bird flu on its poultry operation in China.
The outbreak has caused major problems for China's meat-manufacturing industry – especially its pork supply – but CPF said in a statement issued today (4 February) that it "foresees no threat on its operations from the outbreak of the potent H5N1 bird flu in Shaoyang city", where its operation is based.
Prasit Boondoungprasert, CPF's CEO, said the outbreak in Hunan Province has so far had no impact on CPF's chicken business in China, which contributes about 2% to the company's total sales.
CPF said it is maintaining its 2020 sales targets on expectation that the Chinese government "has immense experiences to quickly tackle the outbreak".
Prasit said the opportunities for chicken exports from Thailand to China remain huge, thanks to the continuous increase in demand. He pointed out that in 2019, Thailand exported 70,000 tons of chicken to China and the volume is expected to jump to 150,000 tons in 2020 as more Thai chicken processing plants are expecting licenses.
Prasit added that while the chicken business will be intact, CPF is also witnessing an improvement in its swine business thanks to high pig prices, especially in Vietnam, Cambodia, Laos and Thailand.