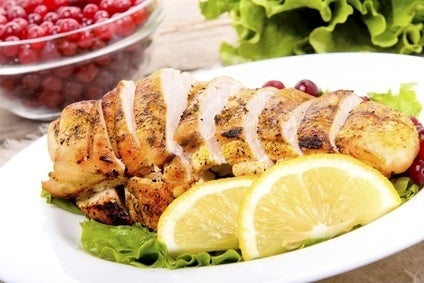 UK pork processor Cranswick has expanded its presence in the UK poultry category through the acquisition of premium cooked poultry firm Benson Park .
Benson Park, which generated revenues of GBP41.1m (US$65.8m) in the year to end-August, supplies ingredients to customers in the food-to-go sector of retail multichannel, convenience and foodservice markets, Cranswick said. The company operates one purpose built factory in Hull where it employs 90 people.
Benson Park managing director David Park will remain with the business following completion.
Announcing the acquisition, Cranswick CEO Adam Couch stressed the strategic significance of the deal. A "key component" of the group's long-term growth strategy was expansion into "new product channels" in pork and other protein areas in the UK, Couch revealed.
The move complements a number of recent acquisitions that have seen Cranswick expand in continental meats, sandwiches and premium cooked ham.
"This strategic investment moves Cranswick firmly into a new protein category with a well invested business that has a strong presence, supplying premium poultry products, in the fast growing food to go sector," he commented.
The deal was for an undisclosed sum and will be financed through Cranswick's existing loan facilities. It is expected to be "modestly earnings enhancing" in the current financial year.
Analysts at Shore Capital Stockbrokers described Benson Park as a "toe in the water that is an excellent strategic fit".
"In addition to broadening Cranswick's product base, Benson Park also increases the group's exposure to growing UK convenience and foodservice segments. As such we see this acquisition as being strategically significant for the group noting that the business is relatively modest in size compared to its new parent," the analysts wrote.
"It would not surprise us to see Cranswick add further capability and capacity in the poultry protein segment in time."