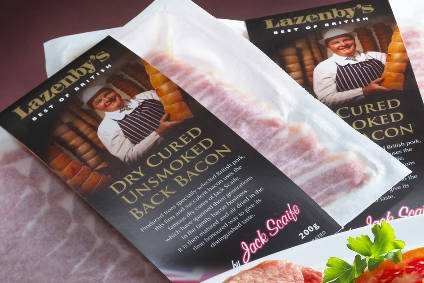 Cranswick today (29 November) booked higher half-year sales and earnings, with lower input prices driving the UK-listed meat processor's "strong" volume growth.
Looking at Cranswick's continuing operations, after excluding from the results the sandwich operations sold to Greencore this summer, the company posted net profit of GBP36.1m (US$47.8m) for the six months to 30 September, up from GBP19.8m a year earlier. Operating profit stood at GBP40.8m, compared to GBP29.6m a year ago.
Cranswick provided its operating profit on adjusted basis, stripping out the net IAS 41 valuation movement on biological assets and the amortisation of customer relationship intangible assets. On that basis, operating profit was up 23.6% at GBP38.2m.
Revenue grew 15.9% to GBP580.8m, helped in part by Cranswick's acquisition of UK poultry business CCL Holdings and its subsidiary Crown Chicken in April.
Underlying revenue from continuing operations was up 8%, with corresponding volumes rising 15.8% as ower input prices during the early part of the half were passed on to Cranswick's customers.
Chief executive Adam Couch said: "We have made excellent commercial and strategic progress during the period against the backdrop of turbulent economic conditions and a challenging retail environment."