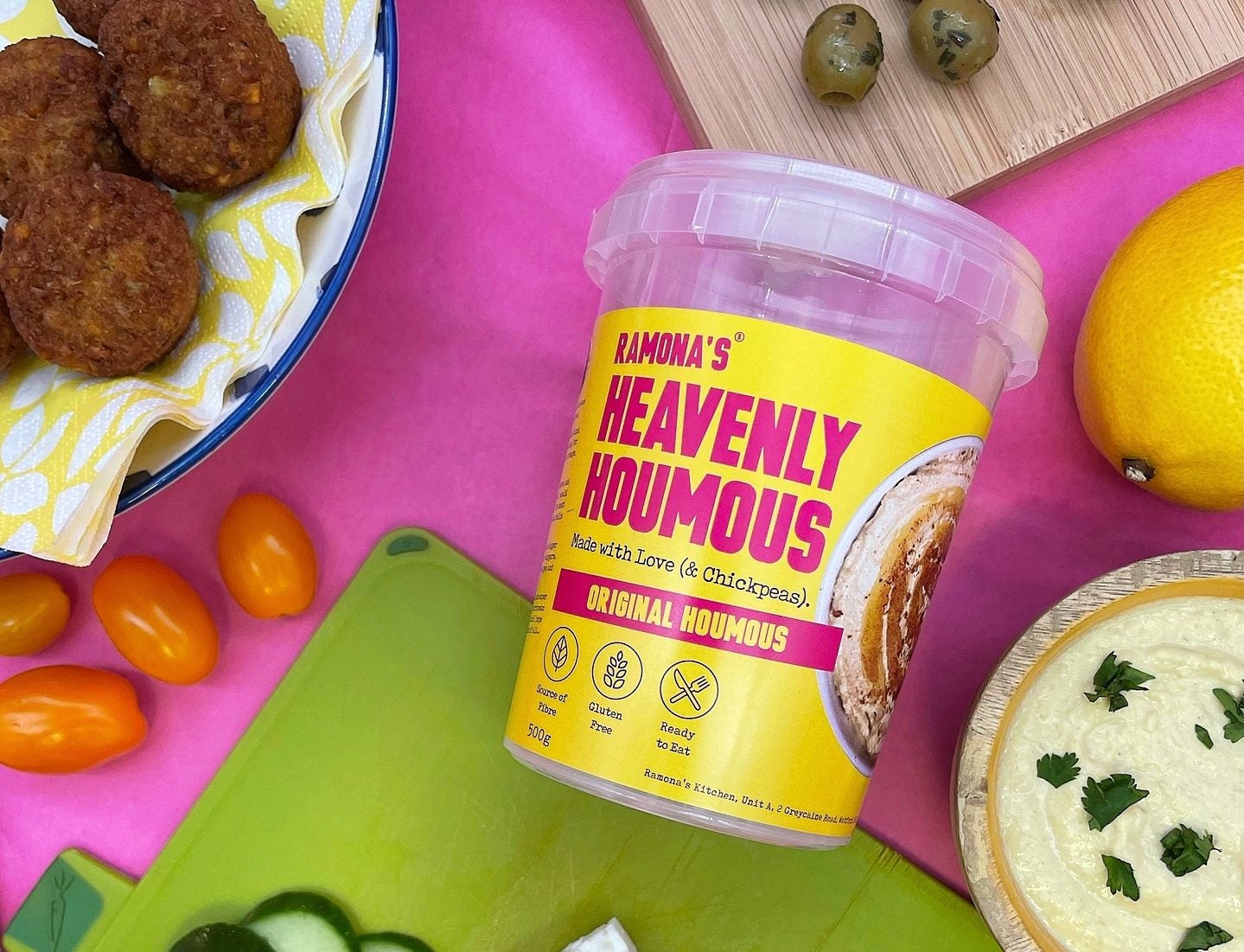 UK meat supplier Cranswick said today (23 November) it has added to its position in continental foods with two acquisitions – Ramona's Kitchen and Atlantica UK.
The deals were struck during the summer with both companies making a "modest contribution" to Cranswick's first-half revenues, which increased 6.6% on a reported basis to GBP993.1m (US$1.3bn). Like-for-like sales, excluding those acquisitions, rose 6.4% in the period ended 25 September.
Based in Watford, north of London, Ramona's Kitchen produces houmous, falafels, dips, chickpea snacks and plant-based burgers under the Ramona and Me Too Foods brands. Founded in 2004 by Ramona Hazan, the products are sold online and in retailers Costco, Londis and Budgens. It also supplies foodservice.
Atlantica UK, located in Hessle, north-east England, supplies own-brand Spanish tortillas to the main retail customer of Katsouris Brothers, the Mediterranean foods business Cranswick acquired two years ago.
Cranswick confirmed the "bolt-on" acquisitions amounted to a combined "initial cash consideration" of GBP6.4m.
From the date the businesses were acquired to 25 September, their combined external revenues were GBP1.7m. The new businesses contributed net profit after tax of GBP0.2m to Cranswick, it said. Had the acquisitions taken place at the beginning of Cranswick's financial year, revenue would have been GBP3.9m with profit after tax of GBP0.5m.
Cranswick said in today's (23 November) results filing with the London Stock Exchange its new breaded poultry facility, announced earlier this year for Kingston upon Hull, should be completed on time "early" in its 2023 financial year.
The company also addressed the pressures the whole industry and other sectors are facing, particularly around surging input costs and labour challenges.
"The unprecedented, well publicised, industry-wide labour and supply chain challenges have been well managed with excellent customer service levels maintained. The cost inflation we are experiencing across a number of our inputs is being proactively managed and recovered.
"Notwithstanding the challenging operating conditions we are currently experiencing, the board is encouraged by the continued strategic and commercial progress of the business. Our outlook for the current year is unchanged and we have a solid platform from which to continue Cranswick's successful long-term development."
Cranswick's guidance for sales remains at GBP1.96bn to GBP1.97bn, with profit before tax expected around GBP135-136m.
In the first half, adjusted profit before tax rose 12.5% to GBP68.3m and on a statutory basis was up 17.7% at GBP63.2m.
Adjusted EPS increased 11.5% to 103.5 pence and the statutory measures climbed 16.8% to 95.7p.