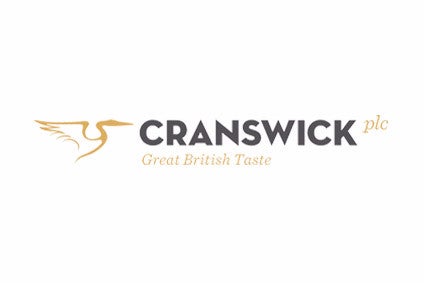 UK food group Cranswick plans to invest GBP54m (US$72m) in a primary poultry plant in Eye, Suffolk, after reporting an increase in first-half revenues led by new product launches and retail listings.
A further GBP13m in "associated" investments are planned to upgrade its existing milling and hatchery facilities, the company said in its earnings statement today (28 November). Revenues for the six months to 30 September rose 23% to GBP714.6m and were up 18% on a like-for-like basis. Profits slipped 1.4% to GBP35.6m.
Cranswick expects the plant in Eye to be completed in late 2019 and that investment comes on the back of a `record' GBP29m put into infrastructure spending during the first half to "add capacity, extend capability and drive efficiencies". A new Continental Foods facility in Bury, Lancashire, is "progressing to plan" after a GBP28m investment.
Speaking about the new plant in Eye, chief executive Adam Crouch said: "This class-leading facility, which is scheduled for completion in late 2019, will double our existing capacity with further room for expansion. The facility will incorporate the highest animal welfare standards and latest generation production techniques and equipment to drive operational efficiency gains. We also plan to upscale our feed mill and hatchery operations to maintain our fully integrated supply chain model."
The company also commented in its earnings statement on the UK's decision to exit the European Union.
"The outcome of the UK referendum on EU membership and the subsequent uncertainty over the nature of the UK's exit from the EU continue to drive volatility in currency markets and uncertainty within the European labour market. The Group therefore continues to monitor and manage its business risks in these areas."