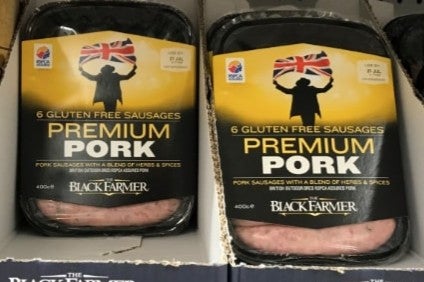 UK meat processor Cranswick today (24 July) booked a 27% rise in first-quarter revenue, pointing to "strong" domestic volumes and growth from all its product categories.
In a trading update for the three months to the end of June, Cranswick also posted a 21% increase in like-for-like revenue.
Cranswick, which supplies products including fresh chicken and cooked meats, said its results had been "underpinned by strong domestic volume growth, with all product categories making a positive contribution".
Rising input costs, Cranswick added, had been "partially mitigated during the period".
The company is set to report the financial results for the first half of its financial year in November. It said: "The board is confident in both the outlook for the current financial year – which remains unchanged – and the continued long-term success and development of the business."
Cranswick, which manufactures products sold under brands including The Black Farmer and Simply Sausages, saw its revenue grow more than 22% in its last financial year to GBP1.25bn (US$1.63bn), helped in part by its acquisition of UK poultry supplier Crown Chicken of Dunbia's pork assets in 2016. Like-for-like revenue was up 12.7%, with volumes 15% higher.