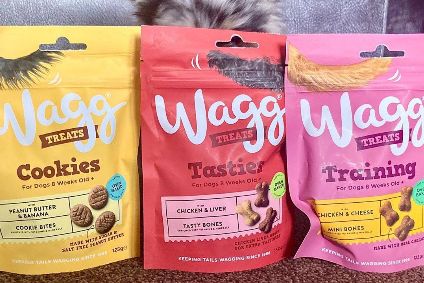 Private-equity firm Capvest, home to food brands including Young's seafood and Balconi cakes, has struck a deal to buy control of Inspired Pet Nutrition, the UK pet-food business that had interested food manufacturer Cranswick.
Capvest is to buy a majority stake in IPN, owner of the Wagg dog-food brand, from another private-equity firm, L Catterton.
The founding family behind IPN will "retain a significant interest" in the Yorkshire-based business.
James Lawson, IPN's managing director, will assume the role of CEO. Richard Page, the firm's CEO and co-founder, will take on the position of chairman.
Page said: "We are very excited about the potential of IPN to grow even faster towards our vision of becoming one of the largest manufacturers of branded pet food across the UK and Europe. We are looking forward to a partnership with CapVest, who share our growth ambitions and who bring proven credentials to help us expand outside the UK market."
In a brief statement to the London Stock Exchange earlier today, UK pork giant Cranswick confirmed it had pulled out of deal discussions.
"Further to its announcement of 16 December 2020, the board of Cranswick plc today confirms that it has withdrawn from the acquisition process for Inspired Pet Nutrition Limited," the statement said.
Yesterday, Cranswick confirmed it was in talks with IPN after earlier media reports of a possible deal.
"In line with the company's stated long-term growth strategy to expand its product offering through further diversification, Cranswick regularly considers acquisition opportunities," it had said. "The board confirms that it is currently engaged in a process regarding the potential acquisition of Inspired Pet Nutrition, a leading UK pet-food business."