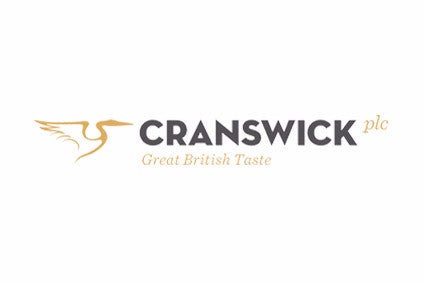 Cranswick, the UK food group, today (2 February) reported higher third-quarter revenue, helped by "strong" growth in volumes.
The meat processor said its total and underlying revenues for the three months to 31 December were "well ahead" of the corresponding period a year earlier. Cranswick pointed to a "robust" Christmas period for the business in the UK, while, in the Far East, a fledgling market for the business, revenues were up on the same quarter last year.
Cranswick did not its input costs rose year-on-year. It said improvements in efficiency, internal pig production and "constructive" talks on price had helped to "partially mitigate the impact".
The company added: "With experienced management at all levels of the group, a strong range of products, a well-invested asset base and a robust financial position, the board is confident in both the prospects for the remainder of the current financial year and the continued long term success and development of the business."
HSBC analyst Damian McNeela, who has a rating of 'buy' on Cranswick's shares, reiterated his forecasts for the company's full-year profits. "Pig prices have stabilised at circa 154p per kilogram but the market remains tight. Previously there was an expectation that prices could fall after Christmas, but given market conditions this is unlikely to happen. As such we maintain our forecasts for flat operating margins at 6.2% for FY 2017, implying a circa 50 basis point contraction in H2 2017 to 5.9%. We maintain our forecasts for 13% adjusted profit before tax growth to GBP74.2m (US$54.3m) for FY 2017. Reuters consensus [is] GBP73.8m."
Cranswick is set to report its annual results on 23 May.