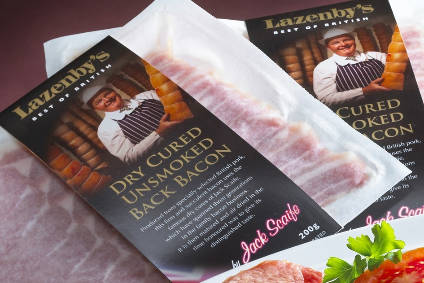 Cranswick, the UK meat group, reported an 11% rise in revenue for the three months to end-June, boosted by "strong" volume growth and the contribution from acquired businesses.
The company said first-quarter underlying revenue rose 5%, on a 12% increase in volumes as the group passed lower input costs to its customers.
Export volumes to the Far East were 60% ahead of last year, Cranswick added. This reflects both "robust demand" from the region and increased output from Cranswick, the company said. Cranswick has continued to invest across its asset base to ramp up capacity in the quarter.
Updating on the integration of Cranswick's recently acquired chicken unit, Crown Chicken , the company said it was "progressing to plan" and "making a positive contribution".
Looking to the remainder of the year, Cranswick said it is "confident" of delivering a positive performance. "With experienced management at all levels of the group, a strong range of products, a well-invested asset base and a robust financial position, the board is confident in both the prospects for the current financial year and the continued long term success and development of the business," Cranswick said.
The company also revealed that it has entered into an agreement to sell its sandwich business, The Sandwich Factory, to Greencore for GBP15m (US$19.7m).
Shore Capital analysts suggested that this cash influx should return the group to a cash position thanks to its strong balance sheet. "With the GBP15m inflow from the sandwich disposal we forecast Cranswick will return to a net cash position of circa GBP6m by the FY2017 year-end. Cranswick has a very strong balance and cash flow to support management's corporate ambitions, noting that through Q1 the group has 'continued to invest heavily across its asset base," the analysts wrote. "With a strong balance sheet we see further opportunities for pork, benefiting from a decade of consistent investment in infrastructure, and whilst still early days we see the potential for growth in the poultry market as genuinely exciting."
Cranswick is scheduled to deliver its next set of results on 29 November.