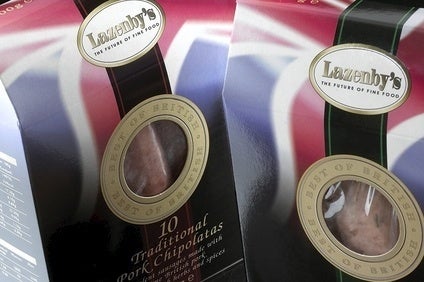 Cranswick, the UK-based meat processor, today (1 October) reported a 10% rise in first-half revenue, with sales accelerating in the second quarter of its financial year.
The company said sales in the six months to the end of September were helped by "strong volume growth across most product categories" and "a positive contribution" from UK poultry processor Benson Park, which it acquired last October. Underlying sales were up 7%, with volumes 10% higher.
Cranswick, which will report its full first-half results next month, said its revenues were "slightly ahead" of management expectations.
The group also announced the next phase of development at its Norfolk primary processing facility will start in this quarter. Cranswick said the move, which will see it spend GBP6m (US$9.1m), will increase capacity and operating efficiencies and support the plant's drive to gain accreditation from the US department of agriculture.
Investec analyst Nicola Mallard said: "With some margin recovery anticipated, we expect first-half profit before tax to increase by 18%. This will be the main driver to FY16 results, with slower progress expected in the second half. However today's update was ahead of our expectations and triggers a modest FY16 EPS upgrade of 2.5%, with similar upgrades in the following years. Our Target Price increases to 1,870p and we reiterate our buy recommendation."
Shares in Cranswick ended the day up 3.01% at 1,644p.