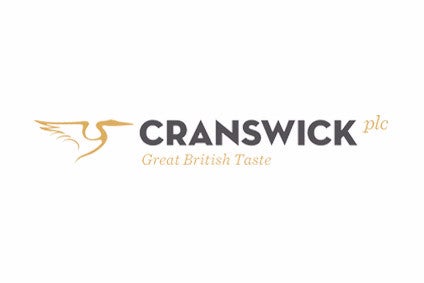 UK meat firm Cranswick said that it continued to see the "positive trend" in sales as it rounded out 2015, with an increase in fourth-quarter sales by both value and volume.
The company said fourth-quarter sales volumes increased 12% year-on-year. Underlying sales volumes were up 10% and underlying sales value rose 5%, the company revealed in a regulatory filing this morning (5 April).
Sales value was below volume growth, Cranswick noted, as its UK customers "continued to benefit from lower pork prices". The company added that export sales "grew strongly" in the period, reflecting "ongoing robust demand for pork products" in Far Eastern markets.
The company is due to report its full 2015 results at the end of May. "The board continues to expect to report a trading performance for the year ended 31 March 2016 in line with its expectations," Cranswick noted.
Over the past two years, Cranswick embarked on a number of growth initiatives, including the acquisition of poultry processor Benson Park in 2014 and the opening of an office in Shanghai to help drive sales in Asia.