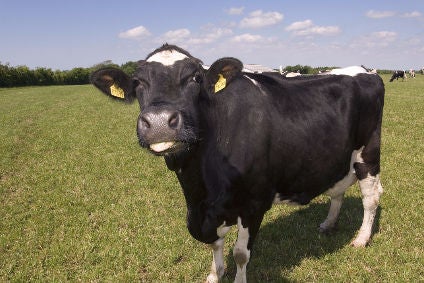 US meat processor Creekstone Farms Premium Beef and Pasture One have entered into a sales and distribution agreement.
The deal will feed Pasture One's grass-fed meat into Creekstone's sales and distribution channels.
The companies said that the tie-up will result in a "significant expansion" of Creekstone's product line while increasing Pasture One's distribution capabilities. Under the agreement, Creekstone will process Pasture One's cattle at its facility in Arkansas City, Kansas.
"We are excited to move our production to this facility, where Creekstone has built a reputation for quality humane animal treatment and has a stellar food safety record," Peter Hausin, CEO of Pasture One, said.
Pasture One cows are born and raised on US family farms where the animals are grass-fed. The cattle are not given any antibiotics or hormones. According to its mission statement, holistic ranching practices, sustainability, animal welfare and consumer health are the "keys to success" for Pasture One.
Both organisations sales staff will focus on selling the boxed beef products, the companies added.
The Pasture One grass-fed beef line will be added to Creekstone's product offerings, which include conventionally raised and fed beef, antibiotic-free beef and non-GMO raised and fed beef.
"The Pasture One line of grass-fed beef complements our current product offerings while extending the depth of our variety with a beef product that our customers are looking for," Jim Rogers, vice president of sales and marketing at Creekstone, said. "We were looking for a great quality, consistent grass-fed program and found it with Pasture One."