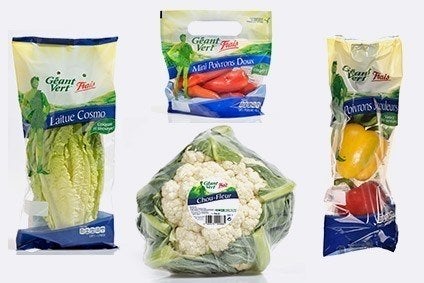 French produce and seafood group Creno is rolling out a line of Green Giant-branded fresh vegetables.
The range – Géant Vert Frais – consists of 17 fresh packaged vegetable products, including broccoli, cucumber, lettuce and courgette in various pack sizes. Creno said the launch is a response to "category challenges" and low vegetable consumption in under 18s.
A spokesperson for Creno told just-food the group holds the "exclusive licence in France for fresh produce" sold under General Mills' Green Giant brand. Agrial's Florette still holds the licence for Green Giant ready-to-eat salad sachets.