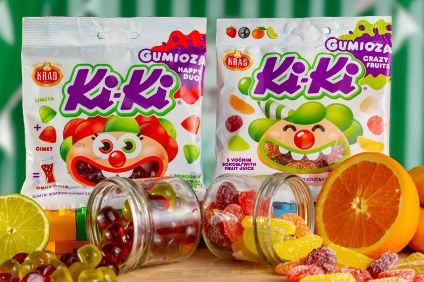 Braca Pivac, the Croatia-based meat processor, has launched its move to buy the rest of the shares in local confectioner Kras it does not already own.
HANFA, Croatia's financial regulator, has separately announced it has approved Braca Pivac, which owns 30.7% of Kras, to acquire the rest of the business.
Braca Pivac said on Thursday (24 October) it had made an offer for Kras worth HRK430 a share. On Friday, shares in Kras were trading at HRK1,060.
The bidder said the average price of Kras' shares from 8 June to 8 September – which was when the meat processor was obliged to announce plans to make an offer – was HRK427.
Last month, Braca Pivac set out an initial plan to team up with employee trust fund Kras-ESOP – which owns 18.45% of the confectioner –to table an offer for the business.
However, Braca Pivac said it would still go ahead with the bid if Kras-ESOP decided against the idea. Later in September, Kras-ESOP rejected the proposal.
Zagreb-based Kras, set up in 1911, has factories in the Croatian capital, in Osijek, another city in the country, and in Prijedor in Bosnia and Herzegovina. The company produces a range of chocolate, sugar confectionery and biscuit products.
In 2018, Kras' consolidated revenue stood at HRK1.01bn (US$150.2m), down 0.9% on the year. However, net profit jumped 65% to HRK50.9m.
The majority of revenues – around 53% – are generated in Croatia.
According to local reports, a Cyprus-registered entity, Kappa Star, has been buying up shares in Kras in recent weeks. Kappa Star now owns 24.2% of the confectioner, according to data on the Zagreb Stock Exchange. However, Kappa Star has reportedly stated it does not intend to make its own move to buy Kras.