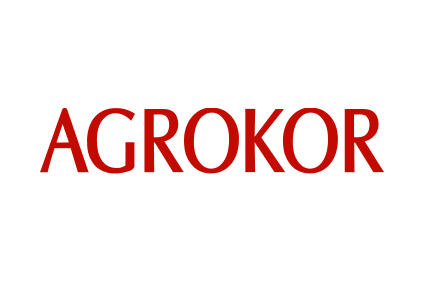 Croatia's High Commercial Court has approved a long-awaited debt-settlement plan for financially embattled consumer goods conglomerate Agrokor.
The plan was passed after the court assessed 87 individual appeals and deemed those to be "partly not substantiated and partly not permitted", according to a statement issued by the company on Friday (26 October).
"[The] High Commercial Court confirmed the creditors' settlement plan in this procedure, whereby it has become effective," Fabris Perusko, the head of the government-appointed Extraordinary Commission set up to oversee the recovery process, said in the statement. "Creditors' appeals to the ruling of the commercial court, 87 of them in total, were refused or dismissed. The High Commercial Court has thus completely confirmed the legality of the procedure of achieving and adopting the settlement plan between the creditors, in all of its stages."
Reuters reported Russia's Sberbank, Agrokor's largest single creditor, will become the biggest shareholder in what is to become the Aisle Dutch TopCo. based in the Netherlands with a 39.2% holding. Bondholders will own 25%, Croatian banks 15.3% and Russian bank VTB will hold 7.5%, the news agency said.
The deal ends a long-running saga for Agrokor, which went into state administration last year before a lengthy process kicked off to save the company from bankruptcy.
Agrokor is the largest company in the Balkans, with retail interests across the region and food-manufacturing assets in sectors such as meat and frozen food. The company is said to generate revenues worth 16% of Croatia's GDP. Agrokor-owned businesses include Croatian meat processor PIK Vrbovec, local frozen food and ice cream businesses Frikom and Ledo, as well as Serbian condiments maker Dijamant. The group also owns Croatian food retailer Konzum and Serbia-based grocer Mercator.
Company founder Ivica Todoric was implicated in a fraud scandal at debt-ridden Agrokor and in April was ordered by a London court to be extradited from the UK to face charges in his home country. A London court ruled last week that Todoric must return to Croatia to face the allegations.
Irena Weber, the deputy Extraordinary Commissioner, added in Friday's statement: "As of today, the most important assumption/condition precedent for the commencement of the settlement plan implementation has been met, a large and demanding project which will take place over the course of the next few months. The process of transferring business operations to the new group is very complex and contains very many steps, as our calculations show – more than 100,000 of them."