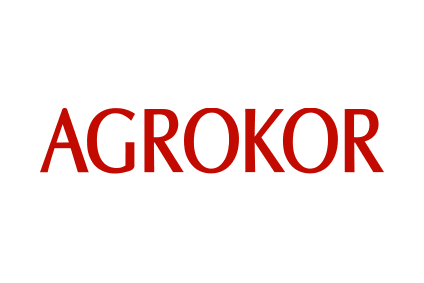 Creditors of Croatia-based Agrokor have agreed draft debt-settlement terms that provide a framework for the food group to avoid bankruptcy.
In a statement, the company said members of an interim creditors' council, representatives of the Suppliers' Association and Russia's VTB Bank signed the term sheet on 10 April.
Agrokor was put into state administration a year ago and a government-appointed commission was created to try and save the company from bankruptcy. The head of that operation, Ante Ramljak, quit on 21 February amid "uncertainty" surrounding his position following allegations that he hired his former employer, consultancy firm Texo Management, to advise on the restructuring process.
He was replaced by Fabris Perusko later that month, supported in his role by the commission deputy Irena Weber.
The draft terms now agreed upon include the proposed new corporate structure of Agrokor and its new debt obligations, the settlement of what the Extraordinary Administration calls pre-petition claims and arrangements with suppliers to settle their debt claims.
A deadline for the final proposal of the debt-settlement terms to be submitted to Croatia's Commercial Court in Zagreb had been set for 10 April. However, the court has agreed to extend the proceedings of the extraordinary commission for another three months from 6 April to give creditors more time to finalise the settlement terms.
Reuters reported the creditors, including foreign and local banks, bondholders and suppliers, will vote on the deal before 10 July, the legal deadline for the group, with businesses ranging from food to retail and agriculture, to stave-off bankruptcy.
The value of "recognised claims" has previously been slated as HRK41.5bn (US$6.9bn) and the value of "challenged claims" HRK16.5bn.
Perusko said in a statement yesterday (10 April): "We consider it a great success that the creditors have, not even six full weeks since my colleague Irena Weber and I have been appointed as the Extraordinary Administration, through very demanding and constructive negotiations, successfully completed this last stage prior [to] the final agreement."
His deputy Weber added: "We are truly proud that we have, in one year, reached the final stage of this very demanding and difficult process in which almost 6,000 creditors are participating with more than HRK57bn of filed claims.
"Simultaneously, the Agrokor system has been stabilised, all operational companies are performing well and their operative profit is increasing, while pay checks to all employees, as well as all current expenses, are being timely paid."
Reuters reported Croatia's Deputy Prime Minister and Economy Minister, Martina Delic, as telling reporters: "The settlement will help Agrokor return to normal business. The systematic risk for the economy is now removed."
According to a weekend report in Croatia's Vecernji List newspaper, Russia's Sberbank will own around 30% of Agrokor once the settlement process is completed, while VTB will hold 45%.
"Sberbank is the biggest creditor and that will be key to its future position and the future ownership structure, which will be known in May," commission manager Perusko said, according to Reuters.
For the time being, Agrokor's creditors have agreed that they will assume control over the new group through a company especially founded for that purpose in the Netherlands, the news agency said.
Agrokor's food manufacturing assets include companies operating in sectors from olis and margarine, ice cream and meat.