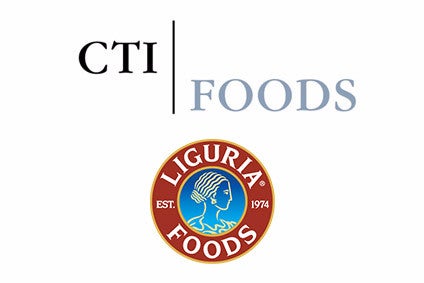 Foodservice supplier CTI Foods has bought pizza topping maker Liguria Foods from BHH Capital Partners for an undisclosed sum. 
Liguria supplies pepperoni, salami and premium protein pizza toppings to US pizzerias and sandwich shops. 
"We are excited to welcome Liguria to the CTI family, and we especially like that Liguria is the pepperoni of choice for many of the most discriminating, independent and multi-unit pizzerias in the US," said Sam Rovit, president and CEO of CTI Foods. 
CTI is owned by Thomas H Lee Partners and Goldman Sachs & Co. The group produces cooked proteins such as fajita and taco meat, beans, soups and sauces produced at six plants across the US. Rovit said that the acquisition of Liguria would complement its existing product portfolio.
"It's a good market to compete in, as pizza sales are growing at 3% annually and roughly half of all pizzas in the US are ordered with pepperoni. The addition of Liguria's high quality products is consistent with our commitment to growth by diversifying CTI's differentiated protein offerings and broadening CTI's distribution channels," he commented. 
CTI is eyeing cross-selling opportunities through the agreement, Rovit continued. "Our strategy is to be on the lookout for excellent businesses like Liguria that can benefit their customers by accessing the resources of a larger company and that bring new products to our customers."