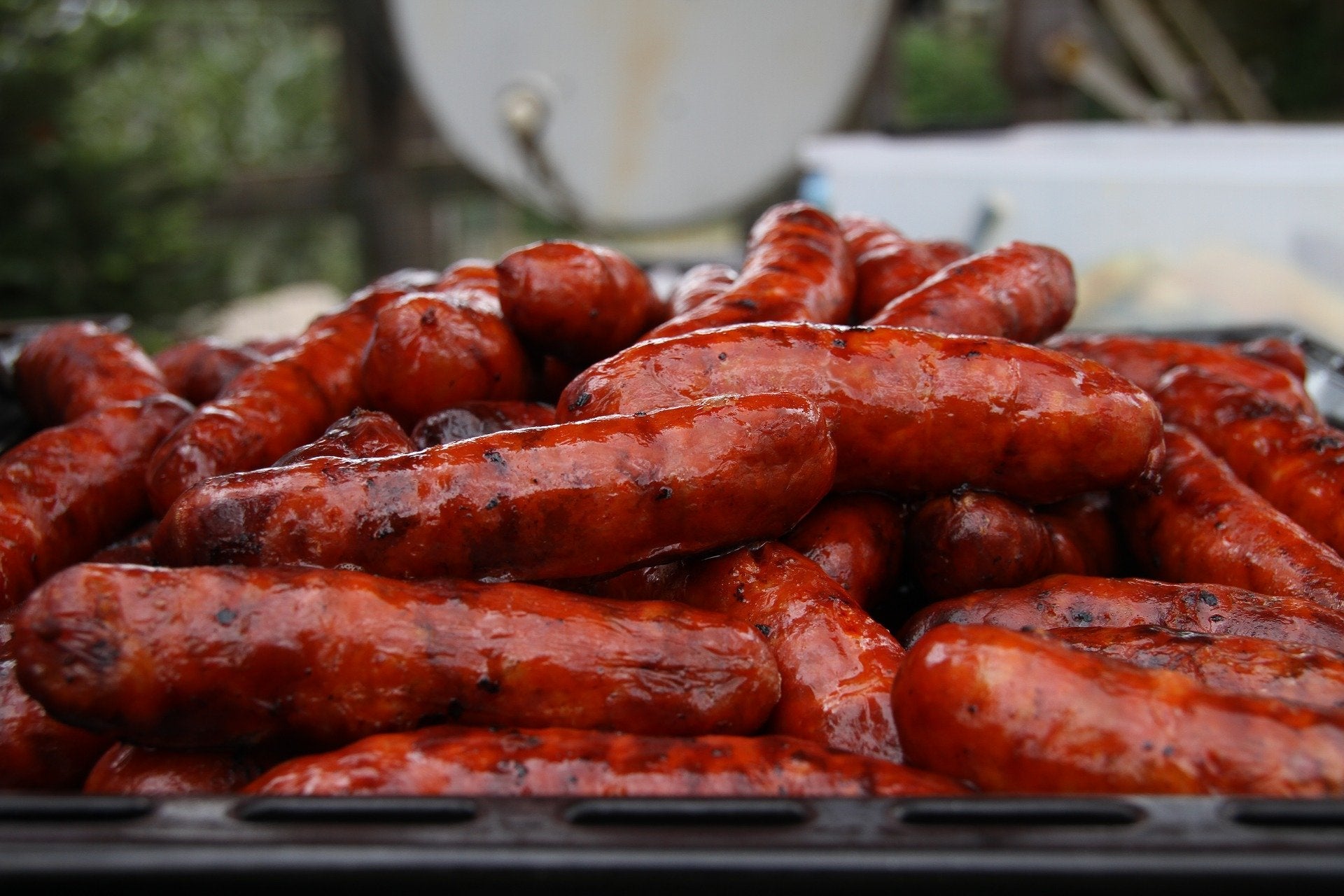 Mission Barns, a US business producing fat from animal cells, has teamed up with local meat firm Silva Sausage to manufacture chorizo sausage.
Berkeley-based cultivated-fat firm Mission Barns said it "sources a handful of animal cells and cultivates them in a plant-based feedstock which mimics the growth conditions of a duck, chicken, or pig".
It has now completed "the first-ever scaled-up manufacturing run of a product containing cultivated meat with its Mission Chorizo Sausage" under a multi-year partnership with Silva, located in Gilroy, California.
Cultivated-meat products have not yet been approved for sale in the US so the Mission Chorizo Sausage is not commercially available.
"Mission Barns will utilise Silva Sausage's 50,000 lbs per day production capacity, distribution network, packaging, and logistics to bring its products to market. The multi-year partnership involves Mission Barns and Silva Sausage conducting continuous scaled-up production runs," according to a statement from the Berkeley business, founded in 2018.
"This ground-breaking partnership and production run is an important milestone toward cultivated-meat technology becoming a reality," Mission Barns CEO Eitan Fischer said.
The company, branded as Mission Fat, recently closed a US$24m Series A funding round and secured a "pilot" production facility in San Francisco.
Investors included Lever VC in New York, Green Monday Ventures, the investment arm of plant-based firm Green Monday Group in Hong Kong, and Gullspang Re:Food, a venture-capital business in Sweden. Blue Ledge Capital, a VC firm in California, Prithvi Ventures and San Francisco-based venture fund Joyance Partners also took part.
"A number of seed investors increased their stake in the company including Global Founders Capital, Point Nine Capital, Better Ventures and Cantos Ventures," according to a statement from Mission Barns in April.
Family-owned Silva, set up in 1967, supplies a range of sausage, bratwurst and chorizo to US retailers such as Costco, Whole Foods Market, Walmart and Safeway, as well as foodservice customers.
"Adding Mission Fat to plant-protein is a real game-changer," Fernando Martins, co-owner of Silva with his brother Rick Martins, said. "We're proud and excited to be on the cutting edge of this sustainable new process."
Silva said it is expanding capacity to "allow for growth in additional alternative-protein product manufacturing" with an extra 80,000 square feet for its 52,000 square-foot facility.