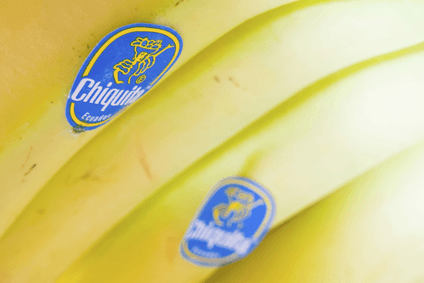 Cutrale Group , the Brazilian juice maker, and investment firm Safra Group have upped their takeover bid for Chiquita Brands International .
The companies said today (15 October) they had submitted a "definitive offer" to acquire Chiquita for US$14 per share, up from the original $13 per share bid in August that the produce giant rejected.
Last month, after vocal criticism from Cutrale and Safra and some pressure in investor circles Chiquita, which has agreed to merge with Ireland's Fyffes , allowed the bidders to conduct due diligence. They said today the new offer represented a "highly attractive premium" of approximately 40% to the market's valuation of the proposed transaction with Fyffes.
In a joint statement, Cutrale and Safra stated: "Our all-cash offer provides certain value to Chiquita shareholders on a timely basis. In contrast, we believe the investment marketplace recognises the significant risks and issues inherent in the Chiquita-Fyffes combination, all of which cast serious doubts about the potential business performance of the combined ChiquitaFyffes and the ability to integrate as well as realise potential synergies. Additionally, the financial data Chiquita provided to the market yesterday indicates the difficulty Chiquita will face in meeting its stated 2014 targets, based on historical performance."
Yesterday, Chiquita issued a preliminary results release for the third quarter in which is said it anticipated sales would rise US$739m, up from $723m a year earlier.
To browse how the battle for Chiquita has developed, check out our timeline here.