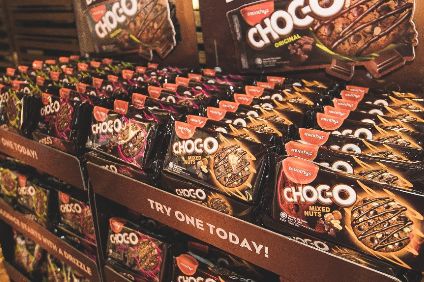 Private-equity firm CVC Capital Partners has reportedly acquired Malaysia-based snacks business Munchy Food Industries.
Bloomberg, citing an unnamed source, said today (12 June) CVC has paid around US$250m to buy Munchy, which the private-equity firm this spring had been reported to be interested in acquiring.
just-food approached CVC and Munchy for a reaction to the report but had the companies had not commented at the time of writing.
The Munchy portfolio includes Munchy's Choc-o biscuits, Lexus sandwich biscuits and Nom Nom crackers. It also has ventures with companies including Greece's Chiptita, with which it markets the 7 Days croissant brand in Malaysia.
The same Bloomberg report also said CVC has invested in Indonesia-based snacks business GarudaFood.
Citing unnamed sources Bloomberg said CVC had made the move ahead of a planned IPO by GarudaFood, which is a major manufacturer of snacks in Indonesia. It also markets beverage products.
The GarudaFood portfolio includes Gery biscuits, Leo savoury snacks and Chocolatos wafers.