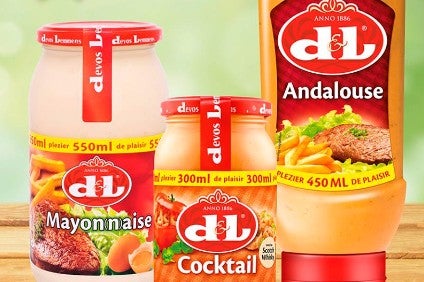 Private-equity firm CVC has reportedly appointed advisers to help sell its Belgium-based soup-to-sauces business Continental Foods.
Reuters reported CVC has hired UBS and France-based investment bank Messier Maris to work on selling an asset the private-equity firm acquired in 2013 when it snapped up the European consumer food business of Campbell Soup Co.
CVC declined to comment when approached by just-food today (20 June). Continental Foods referred our questions back to its private-equity owner.
The Continental Foods portfolio takes in brands from countries including Belgium, France, Germany, Sweden and Finland. The range includes Aiki noodles, Royco soups and Bla Band sauces.
According to the Continental Foods website, the company generates annual sales of around EUR400m (US$445.9m). It has three production plants – one each in Belgium, France and Germany – and employs more than 1,000 staff.
When CVC acquired the business in the autumn of 2013 for EUR400m, the company had a fourth plant in the Swedish town of Karpalund.