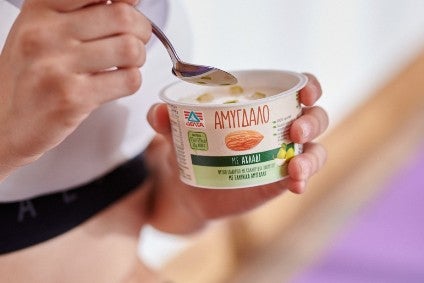 Czech private-equity firm Emma Capital is eyeing Vivartia, the Greece-based food group that is already the subject of a takeover bid from another buy-out house, CVC Capital Partners.
A spokesperson for Emma Capital said the Prague-based firm had contacted Vivartia's owners, Greek investment company Marfin Investment Group (MIG), to register its interest in the Delta dairy products manufacturer.
"I can confirm that Emma Capital [has] repeatedly expressed its interest in buying Vivartia, the last time just recently," the spokesperson told just-food.
"Our last communication was not about a specific bid. It was rather a kind request for [a] fair and transparent process instead of series of exclusive negotiations with pre-selected parties."
just-food has approached MIG for comment.
Last month, MIG announced it had received a binding offer for Vivartia from CVC.
MIG said its board of directors had granted CVC "an exclusivity period for the negotiations and the completion of the agreement" up to 6 November.
Vivartia operates in the dairy market through Delta Food, including milk and yogurts, and frozen foods via Barba Stathi, which produces vegetables, ready-to-cook meals and desserts.
Delta also produces juice products, energy drinks, and milk and infant formulas for kids through its namesake brand.
Vivartia owns the subsidiaries Vigla Olympus (cheese), United Mill Company, a "dairy market leader in Bulgaria", and Eurofeed Hellas (animal feed).
The company has interests in the foodservice sector, owning chains including Goody's and Everest.
Vivartia was formed in 2006/7 when what was then Delta Holdings merged with snack maker Chipita International. Chipita was sold off in 2010.
Last month, the publicly-listed MIG reported its first-half financial results, which included a decline in sales and operating profitability at Vivartia.
MIG said Vivartia's consolidated sales amounted to EUR265.7m (US$313.1m), down 9.7% at EUR294.1m on a year earlier. Vivartia's consolidated EBITDA was EUR17.3m, with MIG providing a comparative "operating profit" of EUR25m for the first half of 2019, which it said did not include "one-off expenses".
Covid-19 has hit Vivartia's foodservice sales, which dropped 40% in the first half compared to the year before, "significantly affecting EBITDA and creating additional cash needs in order to meet the obligations that matured during the lockdown period", MIG said.
During the first half, Vivartia's dairy and frozen-food businesses "maintained their sales with a slight improvement in their EBITDA results" compared to the opening six months of 2019.
MIG added: "The extension of the duration of the measures against the pandemic, the significant reduction in tourist traffic in the third quarter and the general decrease in consumer spending in the country, continue to negatively affect the financial results of the foodservice segment, while also for the same reasons, the dairy and the frozen segments are expected to demonstrate a small decrease in the consumption of seasonal and horeca products."