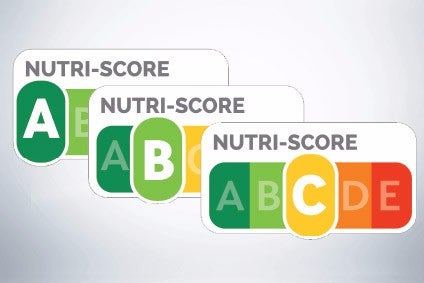 CNAOL, the body representing the French dairy industry, has called for an exemption over the use of Nutri-Score nutrition labels on geographical indication (GI) dairy products.
The organisation said in a statement sent to just-food that the front-of-product labelling scheme, which was developed in France and is based on a traffic light system ranking levels of nutritional quality from good to bad, "risks confusing the minds of consumers".
It argues that GI products, or PDOs as they are usually referred to in France, which protect regionally-specific food items from being labelled as authentic when produced elsewhere, should not be treated in the same way as packaged food when it comes to labelling.
France has 51 dairy PDOs: 46 for cheeses, three for butters and two in creams.
A CNAOL spokesperson said in the statement: "Geographical indication cheeses are made from a simple ingredient list: milk, rennet, ferments and salt. They do not contain any additives or nanomaterials. Consequently, it is difficult for manufacturers to reduce the list of ingredients to improve the composition of cheeses under geographical indication, especially as the recipes are often the heritage of know-how passed down from generation to generation and fixed in the specifications, which allows a product to have the European PDO quality logo.
"Thus, more than 92% of our products are classified in [Nutri-Score] category D and more than 5% in category E. Misreading Nutri-Score risks confusing the minds of consumers. The affixing of a Nutri-Score D or E logo on the front face of cheeses under geographical indication suggests that PDO cheeses are not quality products, which is in contradiction with the very definition of this label."
The spokesperson described Nutri-Score as a "reductive information system for our products", which "limits the information to a simplistic nutritional composition of the products".
It added: "Nutri-Score could tarnish the attractiveness of these sectors and put them at risk."
The French government adopted the Nutri-Score scheme in October 2017 in an attempt encourage food companies to improve the nutritional quality of their products in order to obtain a better score.
While it remains voluntary, the latest research from Public Health France found more than 500 companies have now adopted Nutri-Score in the country and suggests it is now supported by 50% of food and drink brands in the country.
just-food has asked Public Health France for a response to CNAOL's statement.