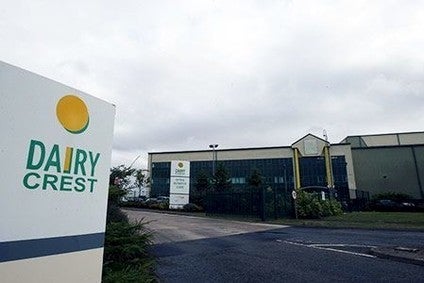 Dairy Crest will supply a third less liquid milk to UK grocer Morrisons under a new deal between the two companies.
The UK dairy products manufacturer, which is looking to quit the liquid milk sector, said it retained a contract to supply Morrisons for another three years but had lost some volume following a "competitive tender process". A spokesperson for Dairy Crest confirmed Morrisons had awarded the volume – which equates to 70m litres – to Arla Foods.
The new agreement between Dairy Crest and Morrisons starts in March. Dairy Crest said it did not expect the deal to "materially affect" its financial results for the year ending 31 March.
In November, Dairy Crest announced a plan to sell its dairies division – which includes its liquid milk business with UK grocers – to German dairy giant Müller for GBP80m (US$121.2m).
There has been debate within the industry over whether the deal will get past UK regulators as it would leave the country with two large suppliers of liquid milk – Müller and Arla.
Investec analyst Nicola Mallard said today's announcement from Dairy Crest was another example of why the company had to leave the sector and focus on its cheese and spreads operations.
"Today's announcement of reducing milk volumes to Morrisons highlights why Dairy Crest needs the proposed disposal to Müller to secure Competition and Markets Authority clearance," she said. "The decision could be some months off still although this does highlight the competitive nature of the market, perhaps no bad thing.
"This just underpins the highly competitive nature of liquid milk, and why it is important that the deal to sell to Muller gets past the competition authorities unscathed. If so, the profit impact of this loss will be a moot point for Dairy Crest. If not, there will be further pressure on an already unsatisfactory return on sales."
The Dairy Crest spokesperson said the company expected its deal with Müller to go through. "We wouldn't be this far forward unless we thought it was likely to happen," he said.
The spokesperson added Dairy Crest would provide an update on the transaction to investors on 5 February, when it issues a trading update for the nine months to the end of December.