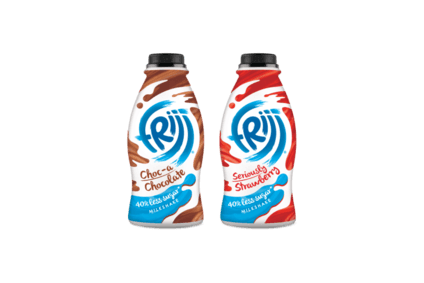 Dairy Crest has launched a reduced sugar version of its milkshake product, Frijj, in the UK.
The new milkshake will contain 40% less sugar and will be available in two flavours: Choc-a-Chocolate and Seriously Strawberry.
Dairy Crest said in a statement the new range will feature a blue Frijj logo "differentiating" it from the core range.
The dairy firm said it had developed the product in response to consumer insight it has carried showing that sugar content is a barrier to category purchase for some shoppers.
Laura Sheard Dairy Crest's head of marketing, dairy drinks, said: "As a leading brand in the flavoured milk category, we are continually looking for opportunities to bring new and innovative products to market in line with the evolving needs of consumers. With sugar so hot on the agenda in recent months we have every confidence our new launch will resonate in the marketplace.'
The new product will have an RSP of GBP1.30.