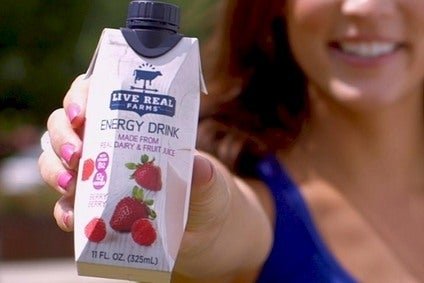 Dairy Farmers of America, the US dairy co-operative, has launched a milk-based "energy drink" range in selected parts of its domestic market.
On a website for the brand, the company says: "The energy in our drinks comes from simple things like green tea extract, vitamin B12 and fruit juices. It also packs 12 grams of protein per each 11 ounce serving with only 180 calories."
The Live Real Farms Energy Drink line is available in the states of Minnesota and Wisconsin, as well as the city of Phoenix.
A spokesperson for Dairy Farmers of America declined to comment on why the co-operative had chosen these markets to test the range.
According to the website, retailers stocking the drinks in Minnesota and Wisconsin include Walmart, Meijer and Supervalu. In Phoenix, the beverages are on sale in Albertsons, Safeway and Fry's Food Stores outlets.
The company has developed three flavours: berry berry; peach mango; and strawberry banana.