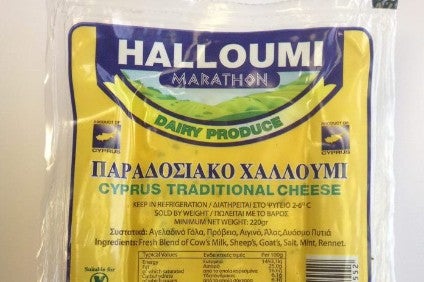 French dairy business Laïta has acquired London-based Marathon Foods Ltd., an importer of Mediterranean foods and the exclusive supplier of halloumi to the cooperative's UK subsidiary Eurilait .
Family-run Marathon Foods was founded in 1986 and imports a broad array of products from Cyprus, Greece and other Mediterranean countries, ranging from olive oils, pulses, pasta and meats to feta cheese, biscuits and beverages, supplied to UK retailers and manufacturers.
Financial terms of the deal were not disclosed.
"The acquisition of Marathon, the GBP10m (US$13.9m) exclusive supplier of halloumi to Laïta's UK subsidiary, Eurilait, secures the supply of this popular grilling cheese at a time when the UK has seen rapid growth in the hot-eating cheese trend across retail and foodservice, and expands the dairy's product portfolio internationally," the French co-op said in a statement.
Laïta's portfolio currently consists of butter, cheeses and cultured dairy products, along with infant milks and baby foods, and ingredients. Its brands include Paysan Breton, Mamie Nova and Régilait. The company supplies retailers, out-of-home and also private label.
A EUR1.4bn (US$1.6bn) turnover company, Laïta generates 66% of that in France, and 12% outside of the European Union, according to its website.